Pro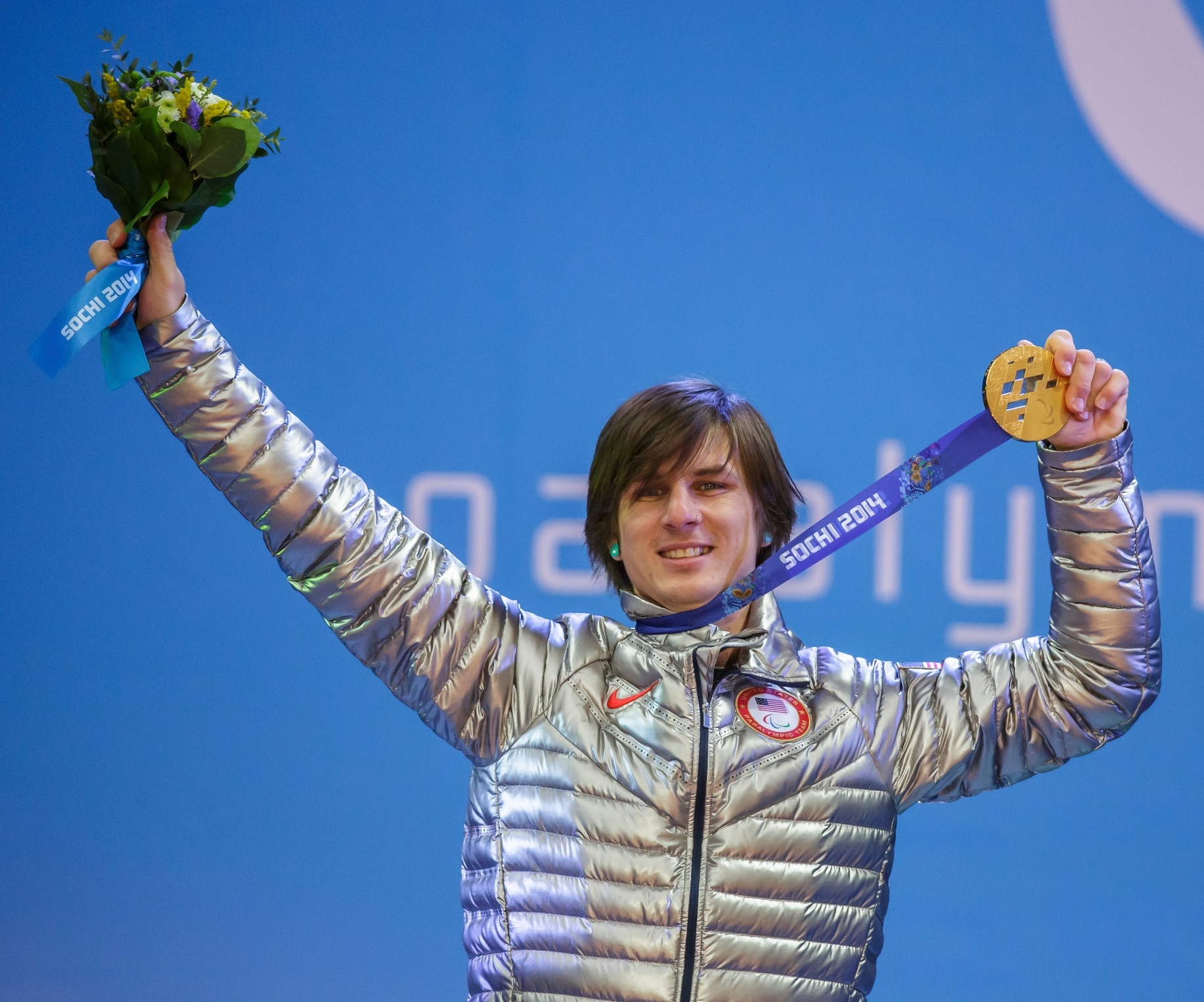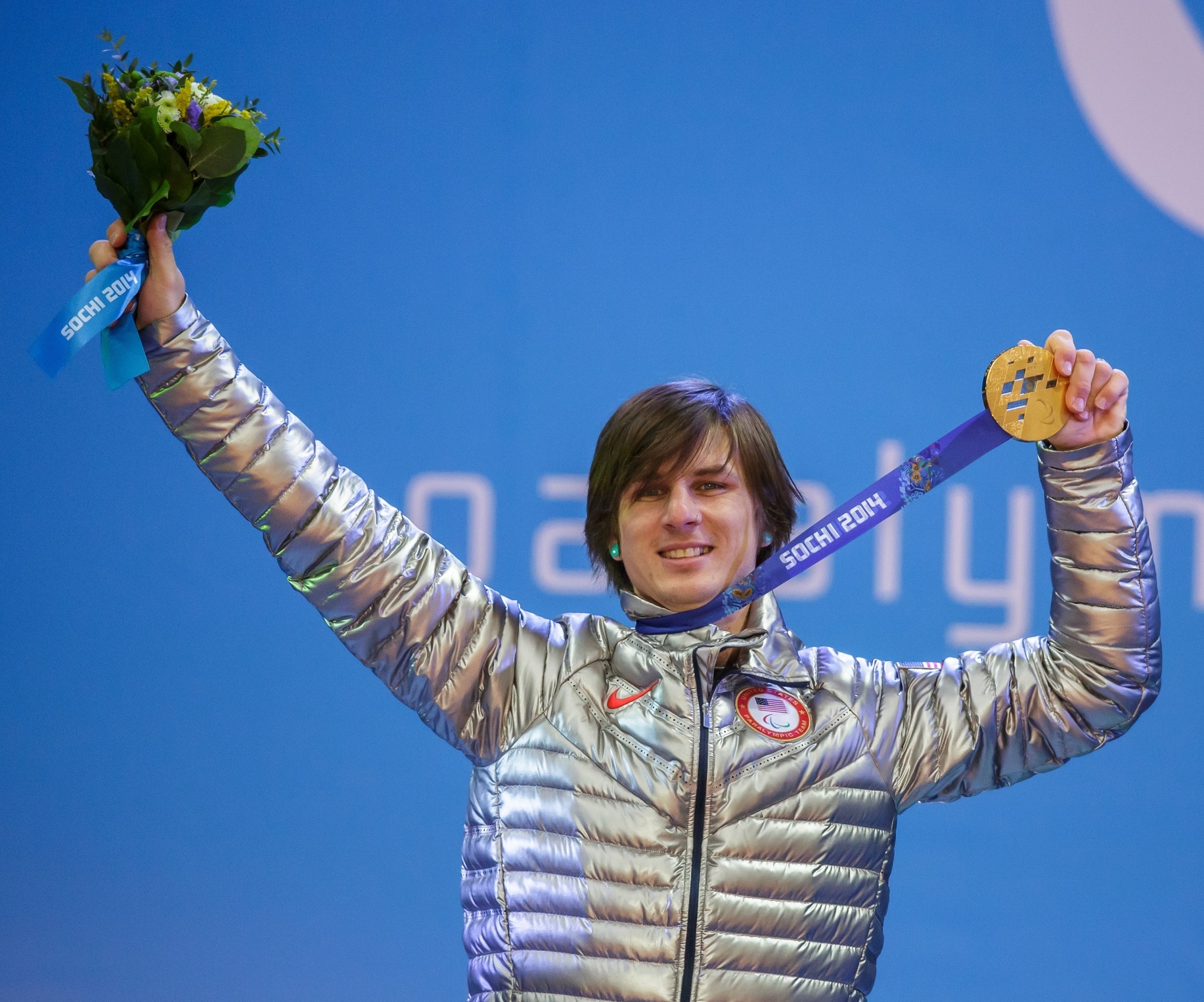 Evan Strong -150 Saber and 158 Phoenix
Evan Strong captured the gold medal and led a U.S. podium sweep in the Paralympic debut of men's snowboardcross at the 2014 Paralympic Winter Games in Sochi, Russia. Evan is the 2012 Para Snowboard Cross World Champion, and 2013 US National Champion. You can find out more on his web site. We enjoy having him be a part of our team.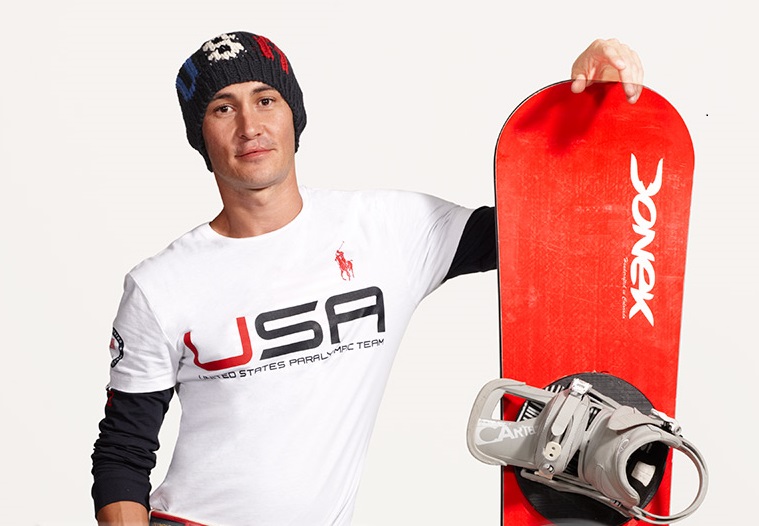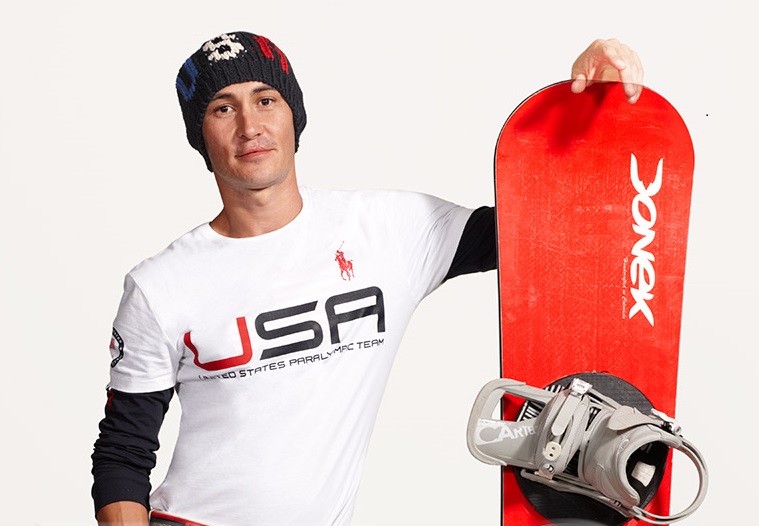 Mike Shea – Saber SRT
Mike captured the Silver Medal at the 2014 Paralympic Winter Games in Sochi, Russia. Teammates Mike and Evan seem to pass the top paralympic BX spot in the world back and forth. Mike is responsible for the development of our Baker banked slalom model, which he has taken to multiple World cup podiums. You can find out more about him on his web site.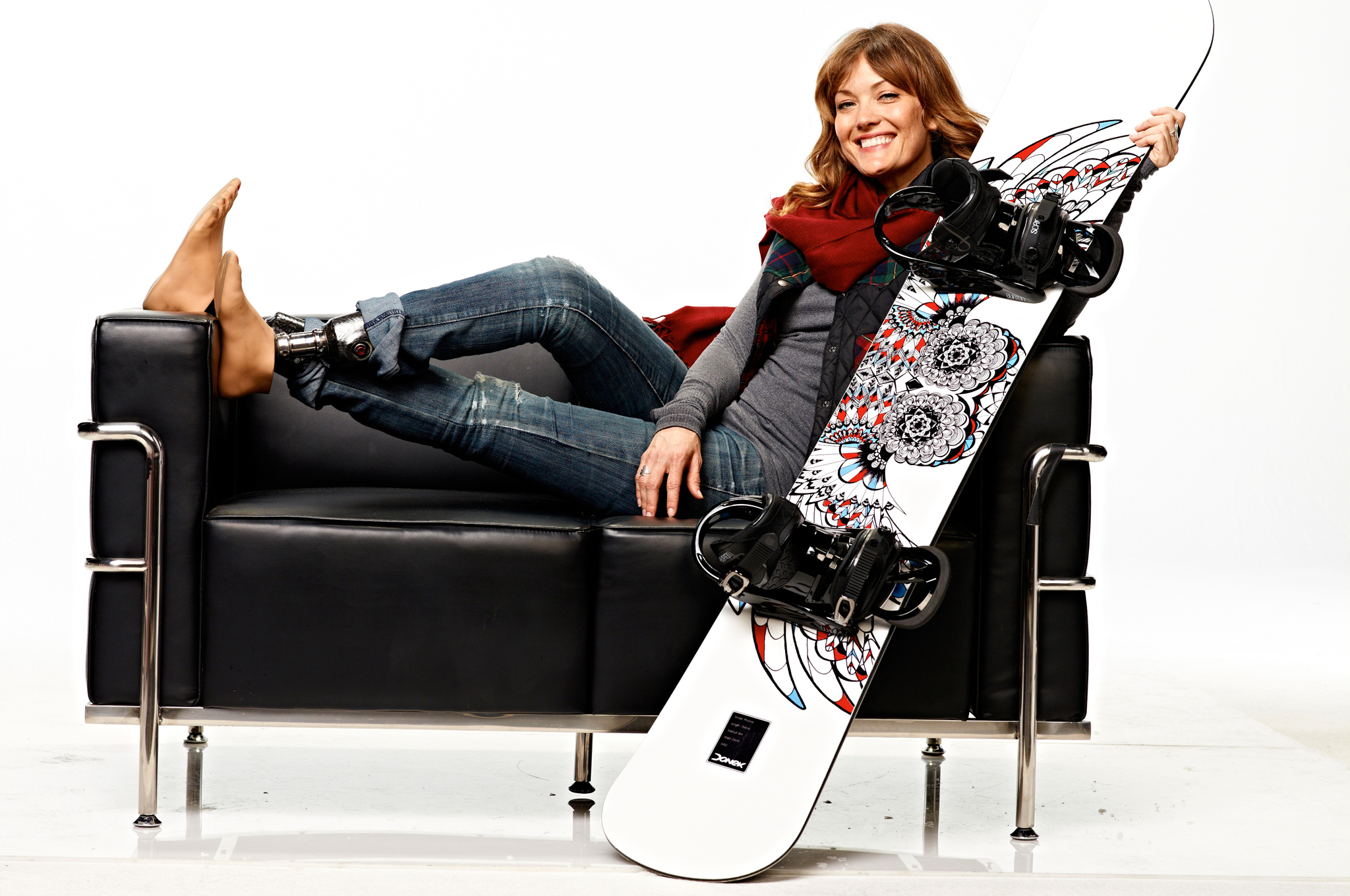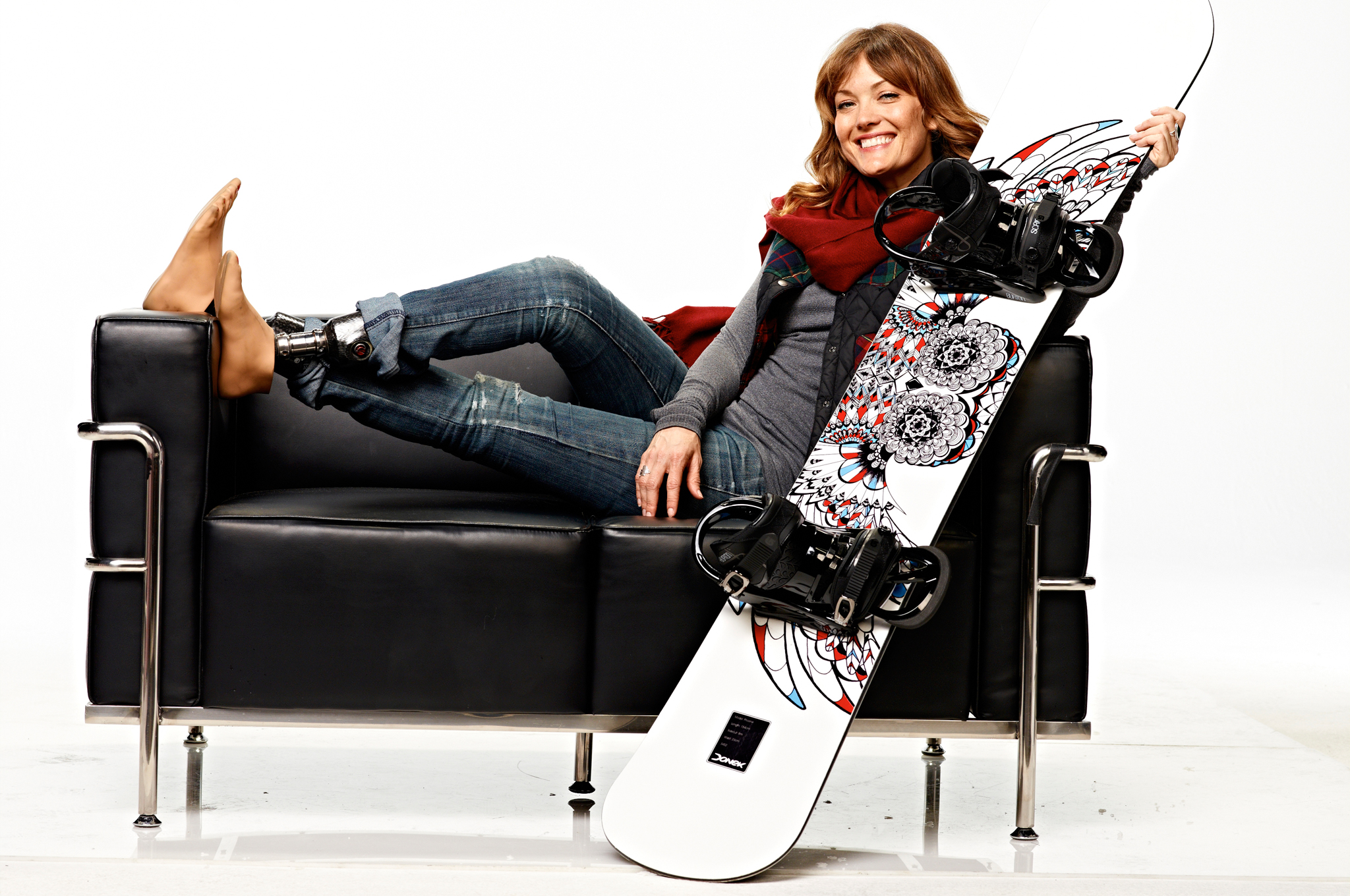 Amy Purdy
Is there anything this woman can't do? She's a Paralympic bronze medallist, has placed in multiple world cups, was runner up on Dancing with the Stars (season 18). She also co-founded her own non-profit organization, Adaptive Action Sports, and is an amazing motivational speaker. When Amy first approached us a few years ago and said I'm a double amputee and I race boardercross, we had to wiggle our finger in our ear to confirm we heard her right. Amy has had a profound affect on the direction Donek Snowboards has taken just with that one little phone call. Because of her inspiration and impact on the sport of adaptiv snowboarding, Donek builds board for a large percentage US adaptive snowboarders and benefits from their innovative nature. We are very proud to work with her.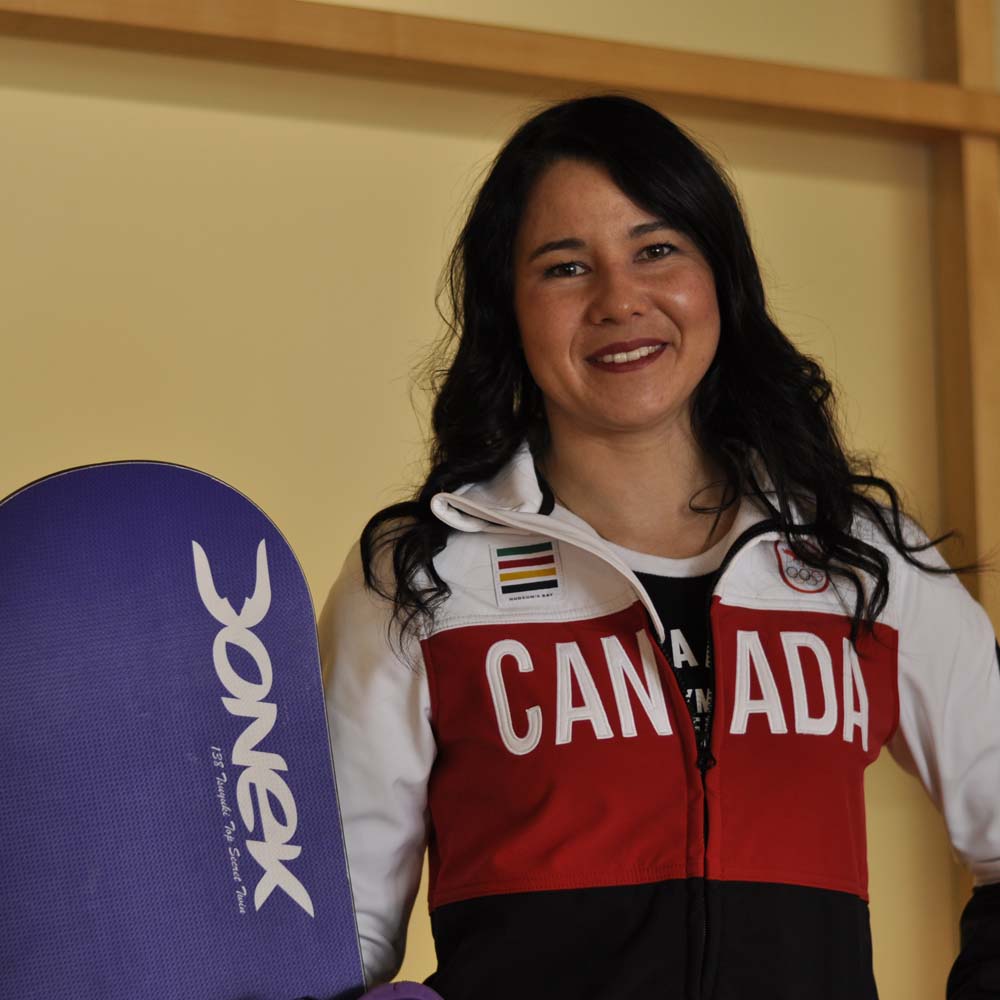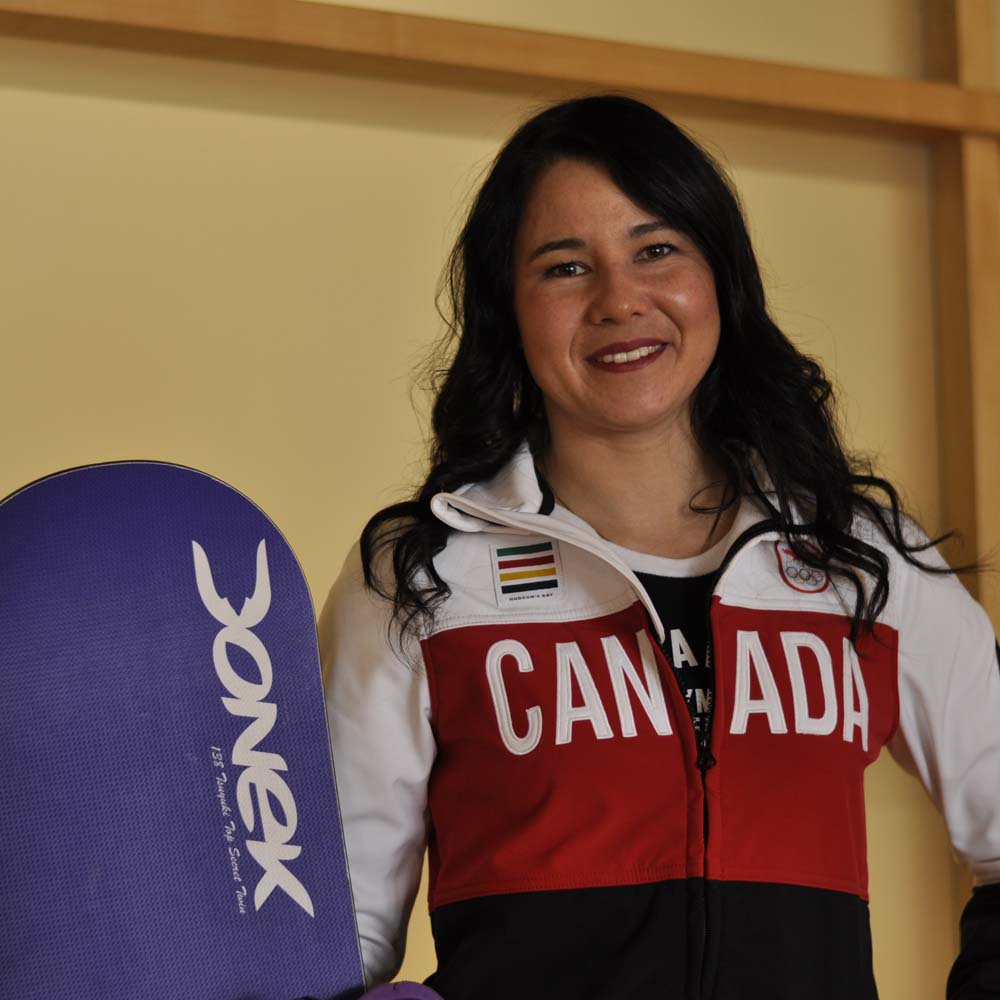 Katie Tsuyuki – 138 Transition and 145 Phoenix
Katie Tsuyuki made her Olympic debut at Sochi 2014, where she missed a spot in the final by one place, finishing as top Canadian female halfpiper in 13th place overall, best Canadian out of both genders.
Tsuyuki had made her World Cup debut in December 2005 in Whistler. She would record her best World Cup result in January 2010, finishing ninth in Stoneham, Quebec. Just a couple of weeks later, she was at the Vancouver 2010 Olympic Winter Games, not as a competitor, but as a forerunner for the halfpipe competition.
Katie is a four-time medallist at the Canadian championships, including her gold medal run in 2006. She debuted at the 2013 FIS World Championships where she finished 15th
Currently, Katie is training for the 2015-2016 winter season and holds speaking engagements with schools and groups. Katie speaks about the importance of passion and her experience at the 2014 Olympics.
Her 2015/16 season will include the Rev Tour in December, the Mammoth and Park City World Cups in January, the Sapporo World Cup in February and the Canadian National Championships in March. To learn more about Katie visit her web site .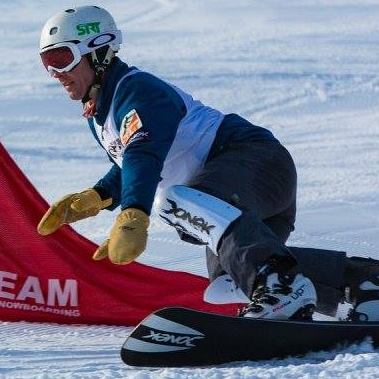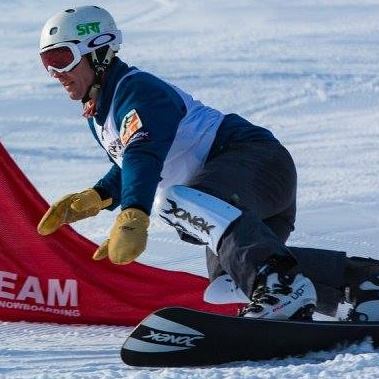 Everett McEwan – REV
Everett has been snowboarding since the early days of the late 80s, and competed in his first race in 1988. Despite his early start, instead of racing professionally he went off to college and had a career in TV news for 17 years. But over the years he kept at it as a part-time amateur including winning age class USASA US nationals seven times in alpine (GS and SL). Everett also was a snowboard coach in the late 90s at Stratton Mountain, Vermont where he coached the famous Lindsey Jacobellis and then went onto to found the Ski Round Top snowboard race program before moving to Colorado. The year Everett turned 40, he left his job in TV news to be a stay at home dad and start a business in video production. He also decided to give Pro racing a chance. He jokes that it's his "midlife crisis" to race against people half his age and to beat a lot of them. He has consistently made finals at the NorAm Race to the Cup and has gone from top 16 to top 10 and even the top five. He also has climbed the podium in smaller pro races in Canada, including winning the Ontario provincial championships in PSL. As well as providing video production and marketing work fo Donek Snowboards, Everett is also test rider helping with development of Alpine/Race Snowboards and plates. He is also a member of the Steamboat Springs Winter Sports Club, the top US team and helps with promoting the sport of racing on behalf of the club through video.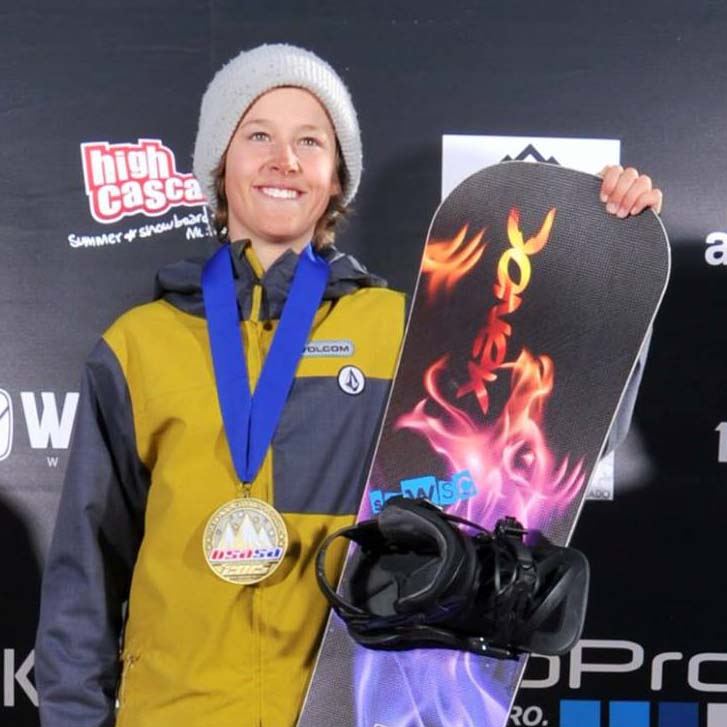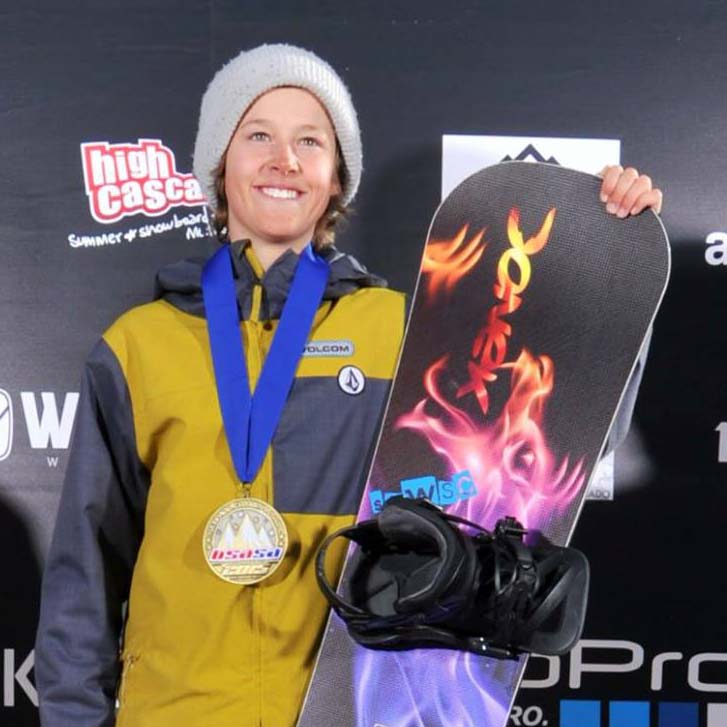 Cody Winters – Saber SRT and REV
Cody Winters has taken Donek to the podium as the USASA national champion more times than we can remember. At the 2015 Nationals he placed 1st in GS, 1st in BX, and 2nd in Slalom. He will make his USSA FIS NorAm debut this season.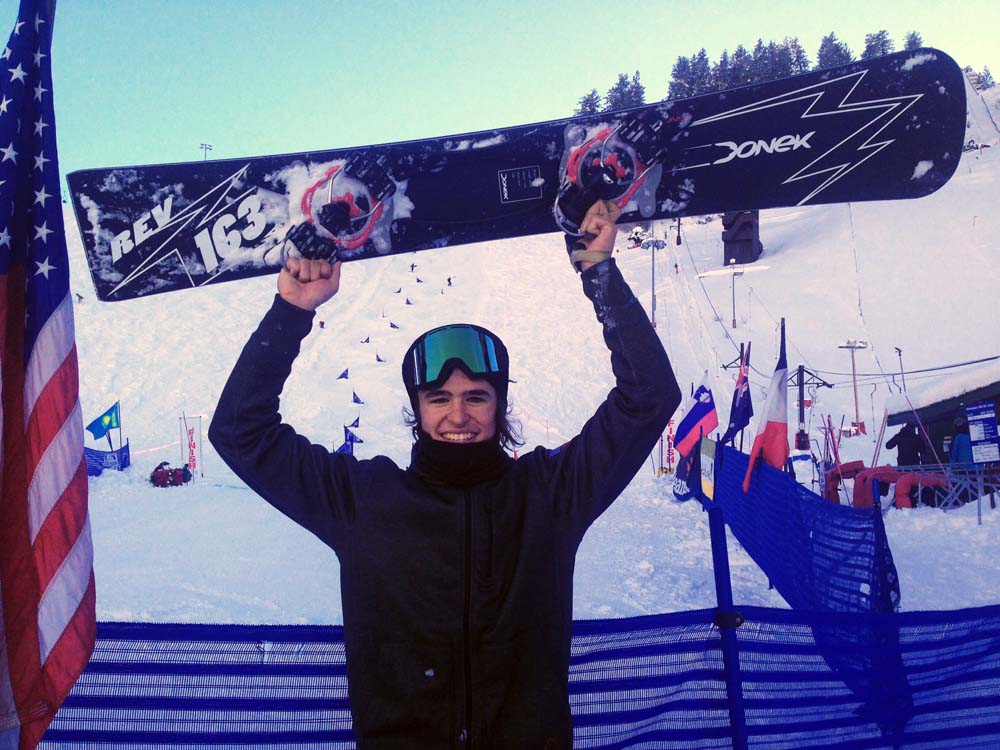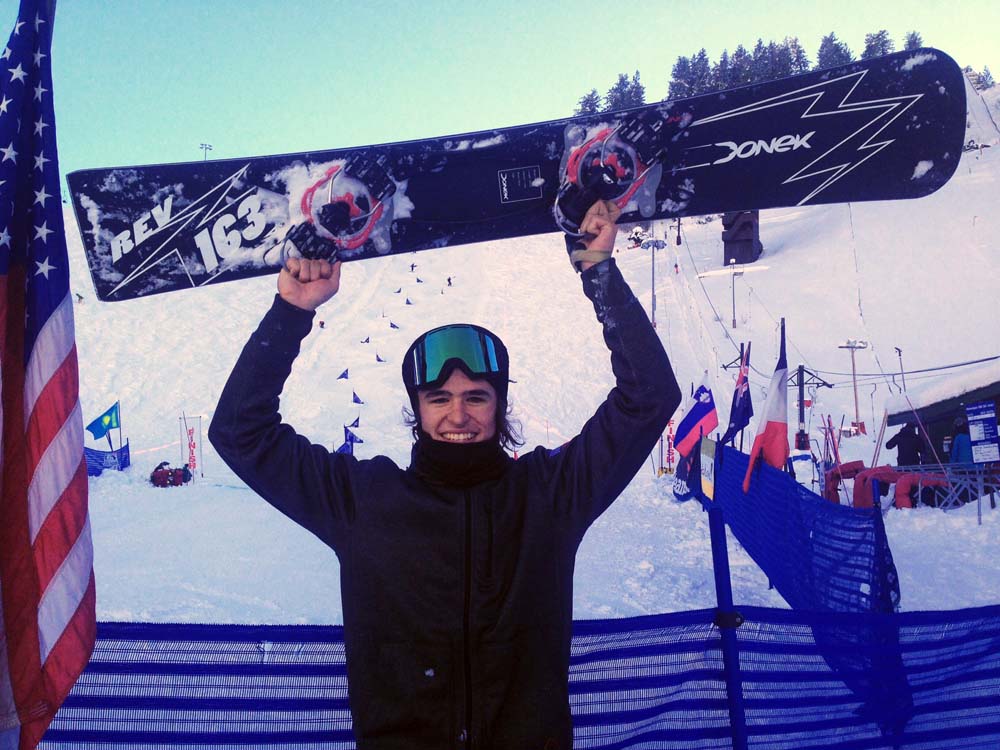 Billy Winters – Saber SRT and REV
Billy Winters (pictured with his dad and SRT coach Dave Winters) is from Steamboat Springs Colorado. He trains with the SSWSC and the Steamboat Race Team. Billy competes in Giant slalom, Slalom, Boarder Cross, and slope style. Last year was his first season competing in FIS and some Rev tours. Billy competed at Junior Worlds in 2015 and could go back this year.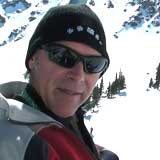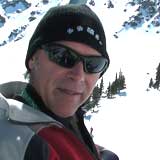 Thedo Remelink
As coach for the top race team in the US, Thedo is likely one of the most knowledgeable race coaches in the country. He competed in the 1998 Nagano Olympic games, won numerous world cup events during his racing career and has coached several national teams.
Amateur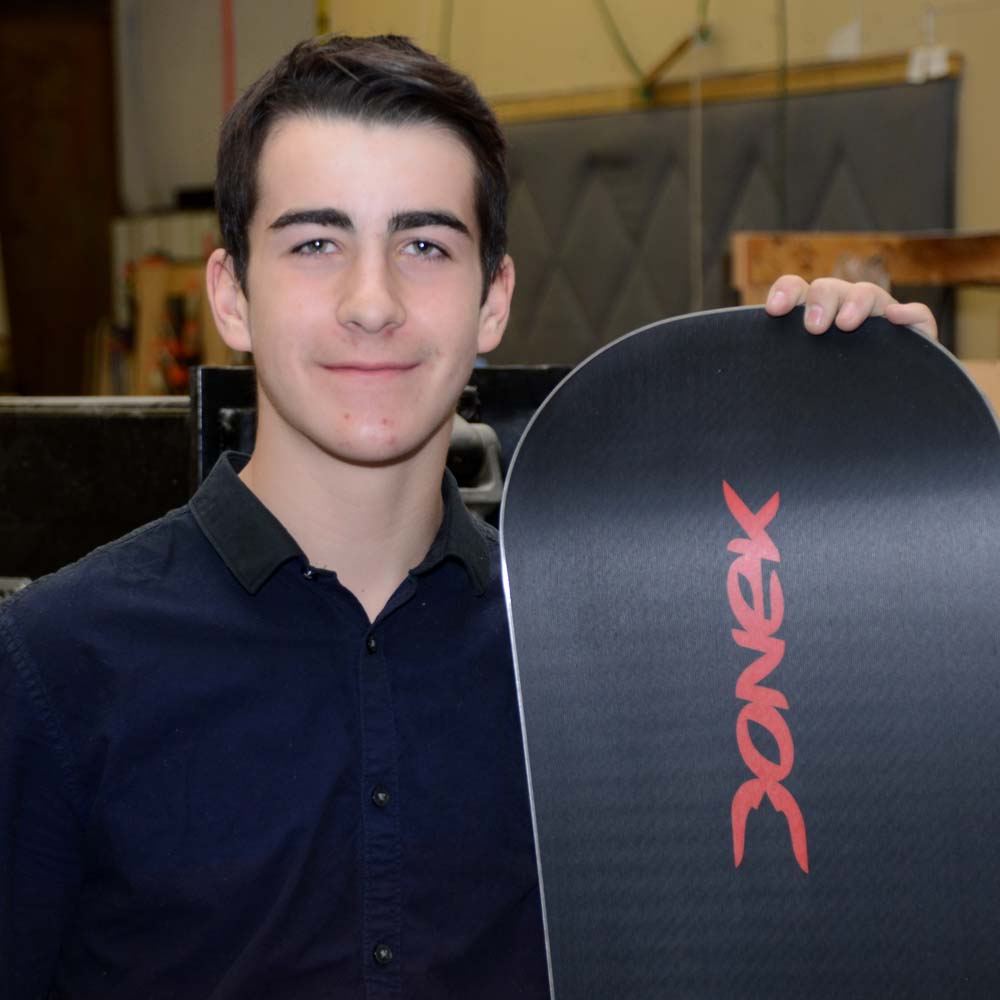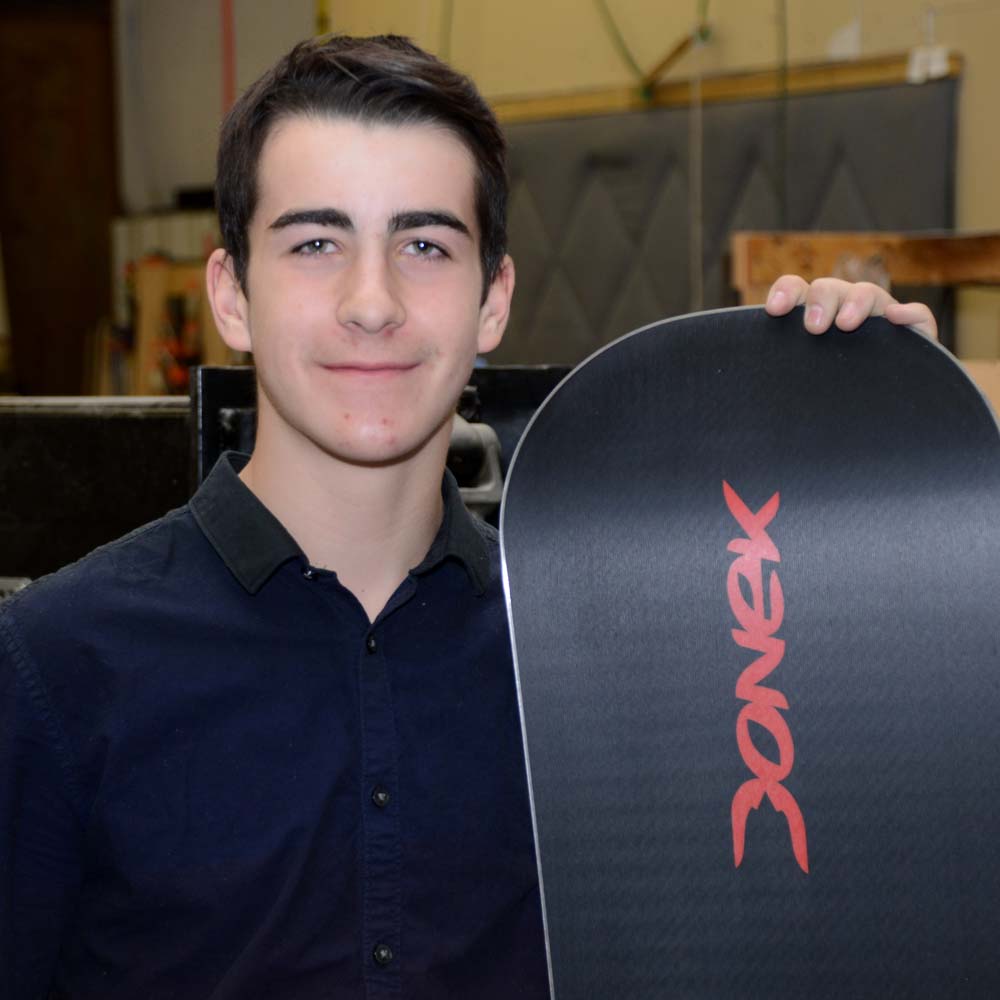 Shawn Fair – 163 Saber
Shawn Fair is ranked 12th in Canada for Halfpipe. He is joining Donek this year as a BX rider. He is starting the 2015/16 season ranked 3rd in Canada in BX. Shawn hopes to go to the 2022 Olympics in both events.
Shawn's 2015/16 season will include all of the Western Canadian provincial contest and speed nation in Quebec. He will also attend the SnowCrown and Air Nation. Shawn is training with Evolve Snow and the Winsport Academy halfpipe A team.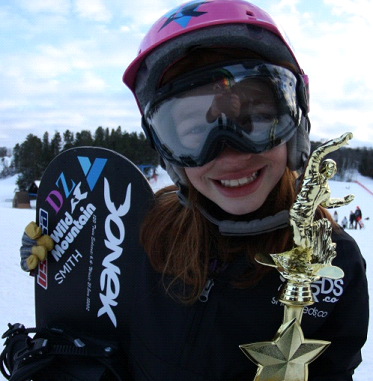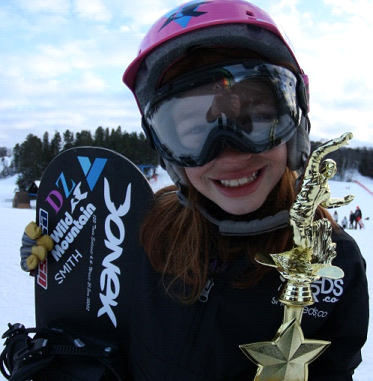 Drew Moryn – 120 Junior
Drew is from Harris, MN whose home mountains are Wild Mountain and Taylors Falls, but she prefers to ride Copper Mountain, CO. She has been on a board since 2009, since she was three years old! In that time she has been on the podium many times in her region and eight times at USASA National Championships. Her best disciplines are boardercross, giant slalom and slalom. Drew's goals are to take a first place in boardercross at USASA Nationals and make her way up the ranks to the Olympics. Drew's advice for other athletes is to "Set goals for yourself and keep it fun!"
She is inspired by athletes Lindsey Jacobellis and Nate Holland as well as by her Dad. When faced with failure, Drew takes a step back, thinks about what went wrong with a smile, makes a new plan, and then works hard to achieve her goal. When she isn't racing down the mountain, Drew keeps busy with soccer, trampoline, swimming, hiking, camping, biking, fishing, and being outside. Drew would like to give a shout out to Donek, Vision Elite Snowboard Team, Smith Optics, and Wild Mountain Resort.
FOLLOW DREW: Facebook @DrewMoryn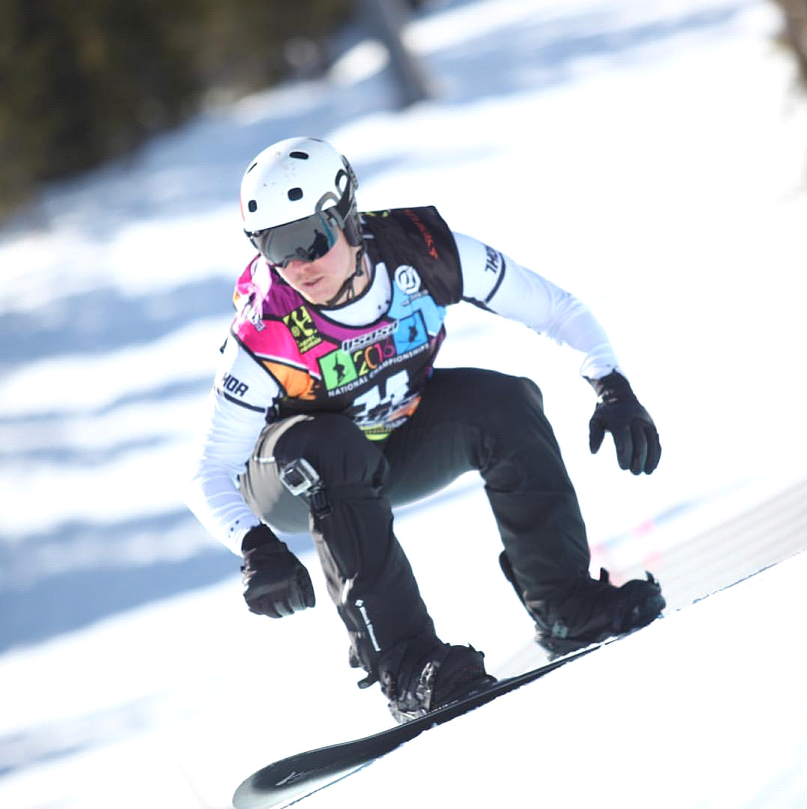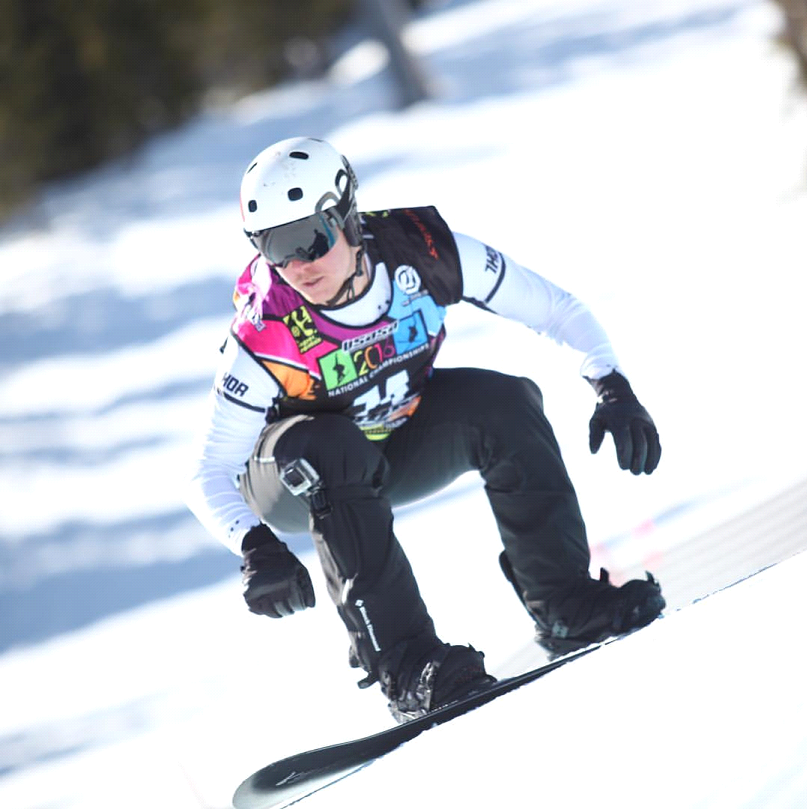 Tyler Guenter – 164 Saber SRT
Tyler comes from Nevada City, CA, and is training at Squaw Valley Ski Resort. Tyler has been riding since 1998. He has taken twenty podiums in the USASA with his best discipline being in boardercross. Tyler has a two-year goal of taking a spot on the World Cup circuit and a lifetime goal of earning a podium at the Olympics and XGames along with a Crystal Globe as the overall World Cup title holder. His biggest inspirations are Eric Thomas and Evan Strong. Tyler's advice for other athletes is "Have fun & you gotta risk it to get the biscuit!"
Tyler recovers from failures by listening to his coach, watching video and forgetting what happened in the previous run. His hobbies are dirt biking, playing poker, basketball, baseball, football, Spartan races, anything outdoors, working out, and any other board sport. Tyler has a shout out for: The Man Upstairs, Mom and Dad, best friend Sam, trainer Curtis and coach Mort.
FOLLOW TYLER: Instagram @tyler_guenter Facebook @Tylerjguenter /Twitter @t_guenter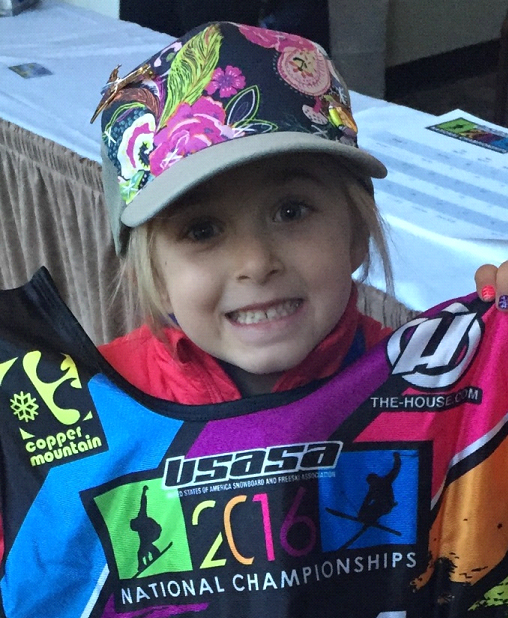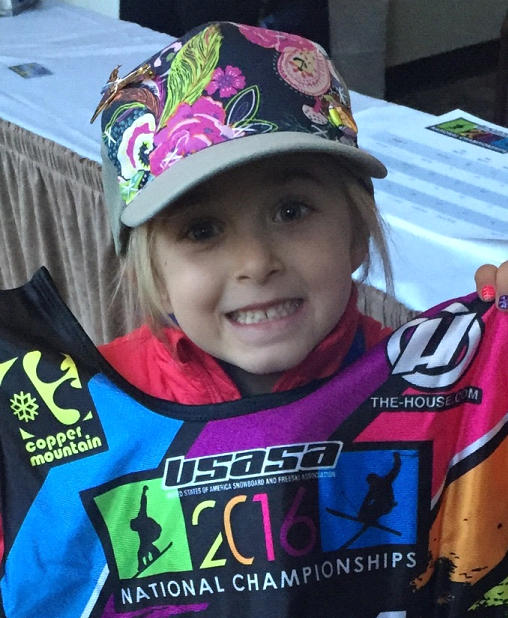 Sloane Alexander – 105 S.A.
This firecracker is from Columbus, OH, and is our youngest athlete; riding since 2013. Her home mountain is Mad River Mountain but Sloane's favorite is Snowmass in Aspen. At the tender age of six she has already taken ten podiums with her best disciplines being in slalom and giant slalom. This season she'd like to get more time in the halfpipe, and her lifetime goal is to be her best! Her advice to other athletes is to "Get out and ride as much as possible even if Mom and Dad are worn out from all the driving…make them take you ;)"
She gets inspiration from all the pro-snowboarder girls like Chloe Kim, Hannah Teter, Arielle Gold and Katie Tsuyuki. When she's not on a snowboard, Sloane is skateboarding, doing gymnastics and creating masterpieces of art. Failures ain't a thing because she will get up and try again, it's the only way. She would like to give a shout out to Mad River Mountain, Aspen Ski and Board, Philip's Original and Mom and Dad for supporting all her ambitions.
FOLLOW SLOANE: Instagram @tinyshreddersloane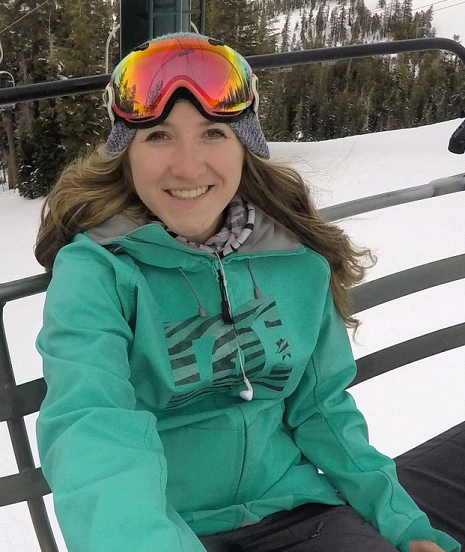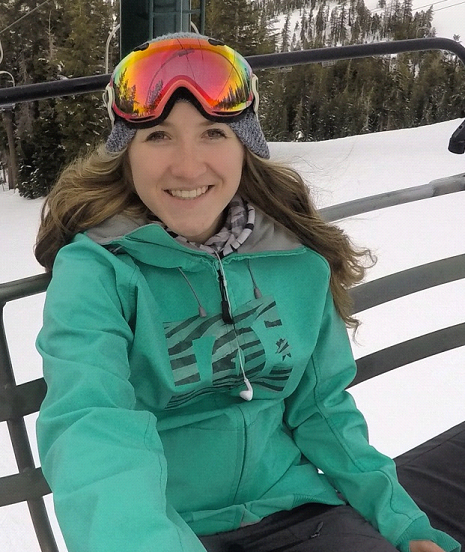 Emily Leach – 156 Saber SRT
Emily hails from Sonora, CA and trains at Squaw Valley Ski Resort, although her home mountain of Kirkwood is still her favorite. She has been on snow since 2007 and competes in boardercross, giant slalom and slalom. Emily has stepped on the podium twenty-seven times and she has the season goal of making it to Jr. Worlds and the World Cup circuit. Eventually she will vie for an Olympic position. She will use her skill of analyzing her failures in order to be more proficient to help her reach her goals. Her biggest inspirations are Casey Lucas and Evan Strong.
When she's not snowboarding Emily enjoys mountain biking, crossfit and Spartan races. She would like to give a shout out to her coaches who invest time in her and to her family who supports her financially and mentally. Her piece of advice for other athletes is to "Go fast and take chances."
FOLLOW EMILY: Facebook @EmilyLeach /Instagram @emily_leach_7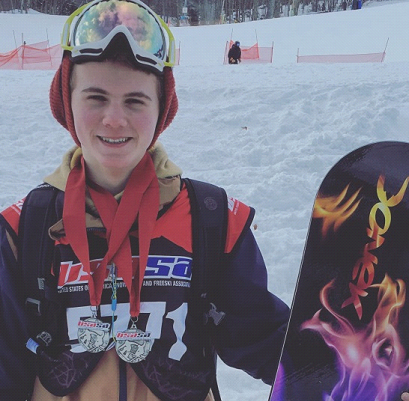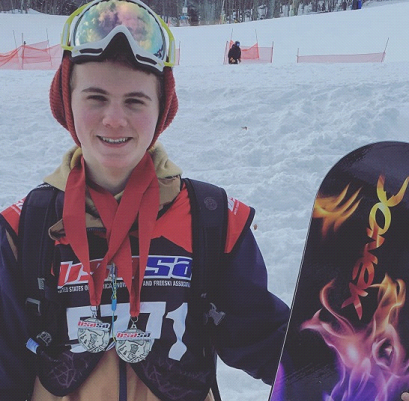 Hunter Bernard – 158 Saber
This Madison, CT native rides at Mount Snow, VT. Hunter has been on his board since 2006, winning twelve podiums in that time. His best discipline is giant slalom but he also competes in boardercross. In the next two years Hunter would like to place in the top five at USASA Nationals and in his lifetime he would like to compete for as long as he can to the best of his ability. He recovers from failures by learning from them and using them to push himself to not make them again. He gets his inspiration from and his coaches, family, and friends. When Hunter is not shredding he enjoys gymnastics and climbing. Hunter would like to give a shout out to his parents and coaches because he couldn't have done any of this without them. His best piece of advice to other riders is "Life is short, you need to live it to the fullest"
FOLLOW HUNTER: Instagram @Cashz123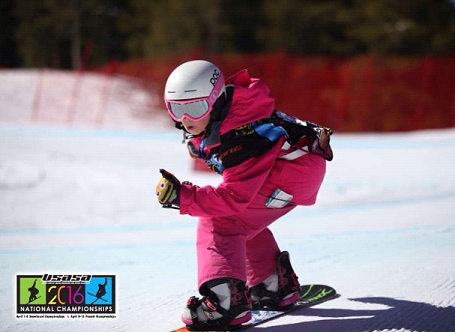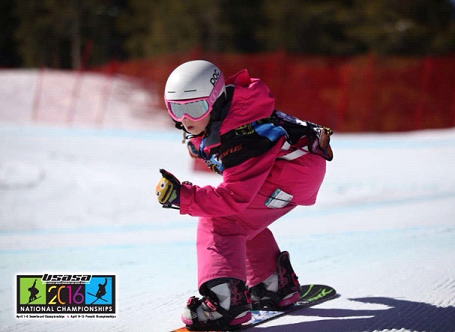 Ashlyn Overland – 125 Junior
This spunky chicky come from Port Jervis, NY, and rides out of Mount Snow and the Carinthia Park. Ashlyn has been on a board since 2013, taking twenty six podiums in two seasons. She really likes boardercross, slalom and rails and is developing a taste for the halfpipe. In the near future Ashlyn wants to take a national title in one of her disciplines. Over her career she hopes to inspire other girls to ride like her biggest inspiration Chloe Kim. Ashlyn's best advice for other athletes is to "Never ever, ever give up."
Ashlyn recovers from failures by getting back on the mountain to practice and work harder. In the summers, Ashlyn spends her time whirling around the Roseland cable park on her wakeboard and wakeskate and she also enjoys gymnastics. She would like to thank her parents, family, friends, and community for supporting her.
FOLLOW ASHLYN: Facebook @AshlynOverland / Instagram @ashlyno.onthesnow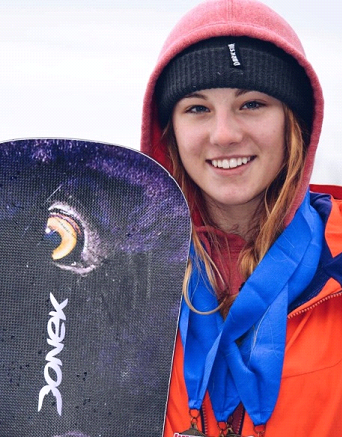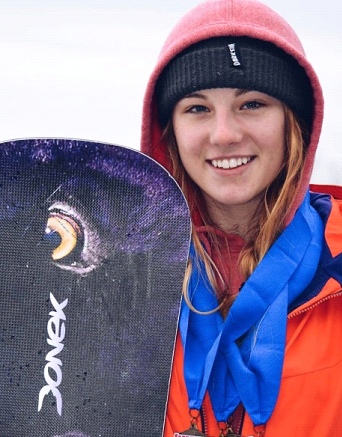 Olivia Shively – 152 Saber
Olivia lives in Jeffersonville, VT and rides at Smuggler's Notch and Stowe Mountain, although her favorite mountain is Vail Resort, CO. She has been riding since 2007. Olivia has won seven podiums in her career thus far in the disciplines of boardercross, giant slalom and slalom. In the next couple of years Olivia wants to move into open class and qualify for the NorAm and World Cup circuits. Eventually, Olivia wants to take a spot on the US Olympic team for boardercross. Her "shake it off and try again" attitude helps Olivia move past setbacks to reach her goals. When asked who inspires her, Olivia points to her coach, Shay Manning.
During the summer, Olivia enjoys cross country running, lacrosse, swimming and mountain biking. Olivia would like to send out a thank you to; Smith Optics, Kelly Clark Foundation, Flyin, Ryan Foundation, Gaskins, and Suarez Family Brewery. Olivia's advice is to "Ride fast and take chances!"
FOLLOW OLIVIA: Facebook @OliviaShively /Instagram @Tiniboarder/ Twitter @ovshively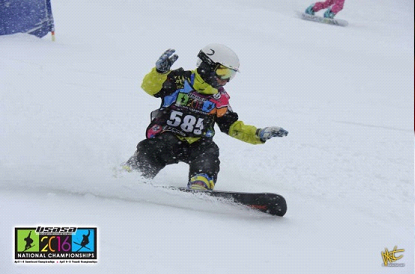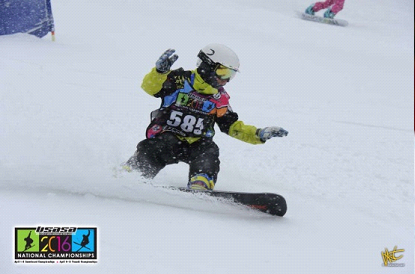 Anika Juneau – 130 Saber
Anika is a full time Crested Butte Resort, CO, local and has been riding since 2011; needless to say, this is her favorite mountain. She has stood on the podium thirty-two times, practicing all disciplines, but her favorite is boardercross. Anika's short term goal is win the overall title at USASA Nationals with the target of one day representing the USA at the Olympics. She uses her love of snowboarding to inspire her and recovers from adversity by realizing that there are no failures, just things that need more work to succeed. When Anika is off her board you can find her playing baseball, soccer, mountain biking, slacklining, hiking, coloring, and Nordic skiing.
She would like to give shout outs to; The Crested Butte Snowsports Foundation, her season coaches including the super duper Jerry Rivers, Matt, and Squirrel, her teammates for supporting and pushing her – especially Harken Graceffa, her Uncle Scott, Synergy Athlete, coaches Taylor Boone and Summer Clark, and of course Mom and Dad.
Anika's advice to other athletes is "You have to want it more than your competitors and visualize success."
FOLLOW ANIKA: www.anikajuneau.com / Facebook @anikaJuneau Instagram @anikaJuneau / YouTube www.youtube.com/channel/UCl7nZ_2OjTdt3ur7qATg1Rg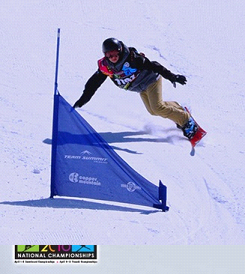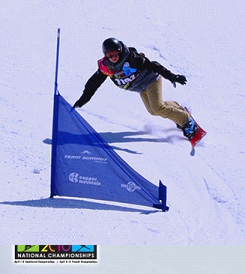 Matt Miller – 160 Saber and 180 REV
Matt comes from Dix Hills, NY and rides at Killington Resort. He has been on a board since 2004 and races in boardercross, GS and slalom. He has been on the podium numerous times in his regional events and twice at USASA Nationals. Snowboarding inspires Matt the most because this sport is more than competitions. His advice to other riders is to "Ride as hard every day as you would compete."
Over the next couple of seasons he would like to earn top 20s in the Holeshot tour and in Race to the Cup, with the goal of taking a position on the World Cup team. Matt recovers from failures by working harder and improving on his work ethic to ensure he will not make the mistake again, he uses the failure as a road to success. When Matt is not on the mountain he is skateboarding, wakeboarding, surfing and sailing. Matt wants to thank Killington Mountain School and everyone who has supported him in snowboarding
FOLLOW MATT: Facebook @MattMiller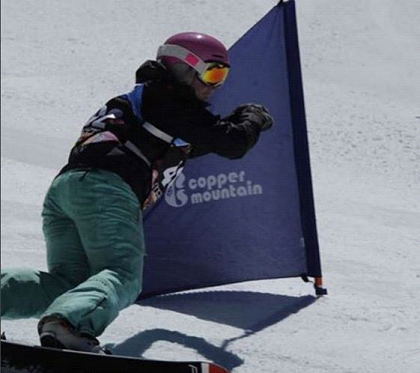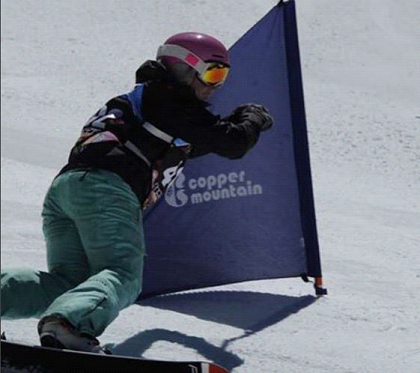 Allie Nowicki – REV and Saber
Allie started riding in 2007 and is a Stratton, VT local. She doesn't have a favorite mountain – she prefers any with glades. She has taken eight national podiums in slalom, giant slalom, banked slalom and boardercross as well as three podiums in the Vermont open banked slalom and gold in giant slalom at the Vermont high school state championships. Her season goal is to start competing in Rev Tours and Holeshot events, along with more USASA events.
In Allie's lifetime, she wants to make sure snowboarding is always a part of her life no matter the capacity, but she wants to take it as far as she can as well. Inspired by her teammates, she makes a point of working hard no matter the type of riding to overcome failures, and of course having fun is very important. Off her board, Allie enjoys softball, field hockey, reading, ceramics, drawing, and painting, and she loves math and science. Her shout outs goes to her Mom and Dad, and all her coaches who have helped her. Allie's advice to other athletes is "Don't snowboard because you feel like you have to, snowboard because you love it!"
FOLLOW ALLIE Instagram @Alliegator5 / Snapchat alliegator675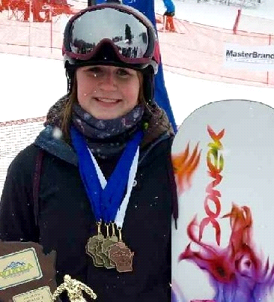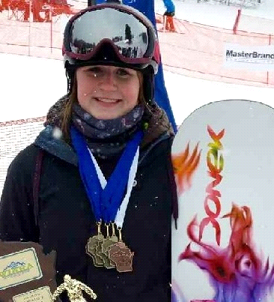 Annie Erickson – 155 Saber
Annie is from Ashland, WI, has been riding since 2011. She started at Mount Ashwabay, although her favorite resort to ride is Copper Mountain, CO. She has been on the podium for all the regional USASA races and high school league races that she has competed in, including seventeen times at the Wisconsin state contests. Annie races in slalom and giant slalom. Her two year riding goal is to be on the podium in both Slalom and Giant Slalom at USASA nationals. Annie's lifetime riding goal is to continue improving her snowboarding and capabilities every day while striving to win an Olympic medal. Her Grandpa/coach is her biggest inspiration and she recovers from failures by identifying mistakes and training until she no longer makes that mistake. Annie's best advice for other athletes is "Never give up. Every great rider fails, but when you get back up and continue to succeed even after a failure, that is when your true talent shows through."
When Annie is not on her board you can find her playing soccer, boating, riding her quad, and long boarding. She would like to give a shot out to her Grandpa for helping her get to where she is now and her family and friends for endless support after failures and victories; and lastly to her competitors for pushing her to her limits to become the best rider she can be.
FOLLOW ANNIE Instagram: @anniejoooo / Twitter: AnnieErickson10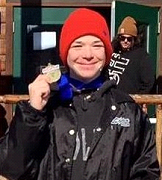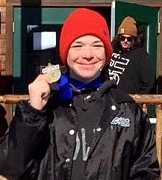 Billy Trautner – 155 Saber
Billy's home mountain is his hometown Stowe Mountain Resort, VT. He has been riding since 2006 and his favorite mountain to ride is Copper Mountain, CO. Boardercross, giant slalom and slalom are Billy's main disciplines and he has been on the podium twenty-five times this season. Within the next season Billy wants to move into open class in USASA and eventually compete in and medal at the XGames and the Olympics. Inspired by his coaches, Billy doesn't let failures get him down because he uses them as fuel for the next race. Billy's advice to other athletes is to "Think about your line and not about the people around you."
When Billy is not on a board, he is mountain biking, golfing and hanging out with his cousin. He would like to send a shout out to his Mom, Dad, Stefany (sister), Vermont Peanut Butter, and the American Legion Post 33 of Morrisville, VT.
FOLLOW BILLY : Instagram @Billy_Trautner / Facebook @BillyTrautner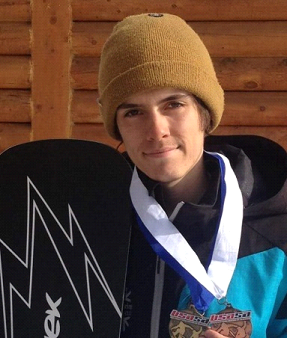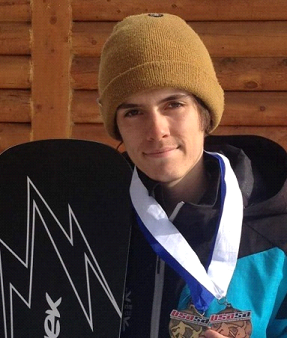 Nicholas Masjuk – 162 & 180 Rev: 164 Saber
This Aussie gets back to back seasons by training in Steamboat, Colorado and at Thredo, Australia with his favorite mountain being Perisher, Australia. Since Nicholas started riding in 2003, he has stood on the podium in the disciplines of giant slalom, slalom and boardercross over twenty times. During the next few seasons he would like to qualify for junior Worlds and for the Australian National team. Nicholas is aiming to go even further by competing in the Olympics in giant slalom and boardercross. Travis Rice and Nate Holland both inspire him. Nicholas recovers from failures by getting back up and trying again. Nicholas' advice to other riders is to remember "Why do we fall? So we can learn to pick ourselves back up."
When he is not on snow you can find him enjoying music or racing go-karts. He would like to give a shout outs to Steamboat Springs Winter Sports Club, Mt Buller Race Club, and Mum and Dad.
FOLLOW NICHOLAS : Instagram @Masjukn / Facebook @NicholasMasjuk / WEBSITE : http://masjukn.weebly.com/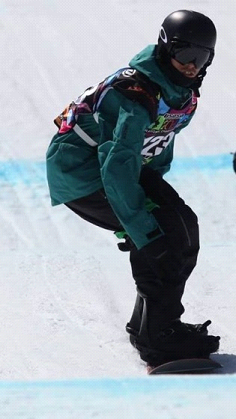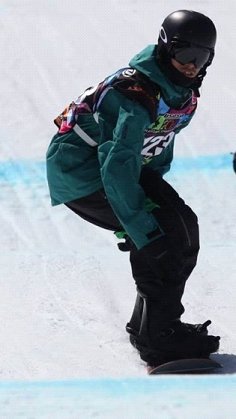 Devrett Gupta – 157 Transition and 159 Saber
Devrett's hometown is Portland, OR, and he has been riding since 2011. His home mountain is Mt. Hood Meadows, OR, but his favorite is the neighboring Mt. Bachelor. Devrett's main disciplines are halfpipe, boardercross and slopestyle and he has been on the podium twenty-one times. Qualifying for the Rev Tours and Holeshot contests and improving in his boardercross technique will be his main focus this season. Devrett eventually would like to compete in World Cups, XGames and at the Olympics. He also has dreams of heliboarding in Alaska. Nate Holland inspires Devrett to be an aggressive rider while Stale Sandbech inspires him to add style to his slopestyle tricks, and he can't forget Travis Rice for exploration in the backcountry.
Devrett recovers from setbacks by accepting them, trying to discover why he failed, learning from mistakes to prevent further failures. Hobbies Devrett enjoys are school, the bass guitar (he is with a band called The Chinups), and he is a part time investor. He would like to shout out to MBSEF Freeride and their coaches. He offered a few good tips for other athletes: "Never give up when you are down; persistence is essential for success. Never let your ego get in the way of friendship and opportunities. Humility is greatly respected by others."
FOLLOW DEVRETT: Instagram @devrett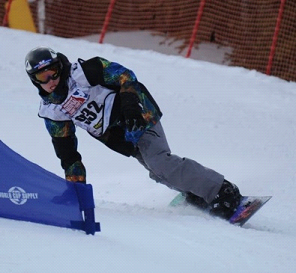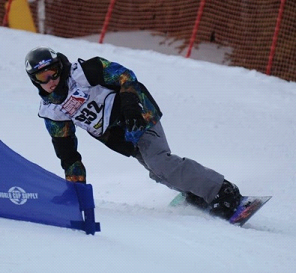 Ashton Grogg – 165 Saber
Ashton's hometown is Woodland Hills, UT and he calls Park City, UT, his home mountain. His favorite mountains are Brighton and Copper, both in CO. Since starting to ride in 2006, he has been on the podium twenty-two times, with his best discipline being giant slalom. In the next few seasons Ashton hopes to get first place on the NASTAR place podium and on the USASA podium. In the future, Ashton will make a run for the Olympics and he plans to ride until he dies or gets seriously injured. The five people who have inspired him the most are Aries Grogg (Dad), Justin Reiter, Chis Klug, Chris Karol, and Christian De Oliveria. Ashton's advice is "Your best is not your best. You can always do better if you work on it."
When Ashton meets failure he tries harder the next time and keeps working on it until he gets it. When he is not on his snowboard you can find him longboarding, biking, and spending time with his family. Shout outs are going to Aries for teaching, helping and putting up with him, seventh grade English teacher Amy Huhtala for bringing recognition of the sport to him and being awesome.
FOLLOW ASHTON : Instagram @ashton_snowboard