Artists
Our artists can help you design the graphics for the top sheet or base of your custom Donek snowboard. Multiple levels of assistance are available, rates may vary upon complexity. Check out each artists information on this page.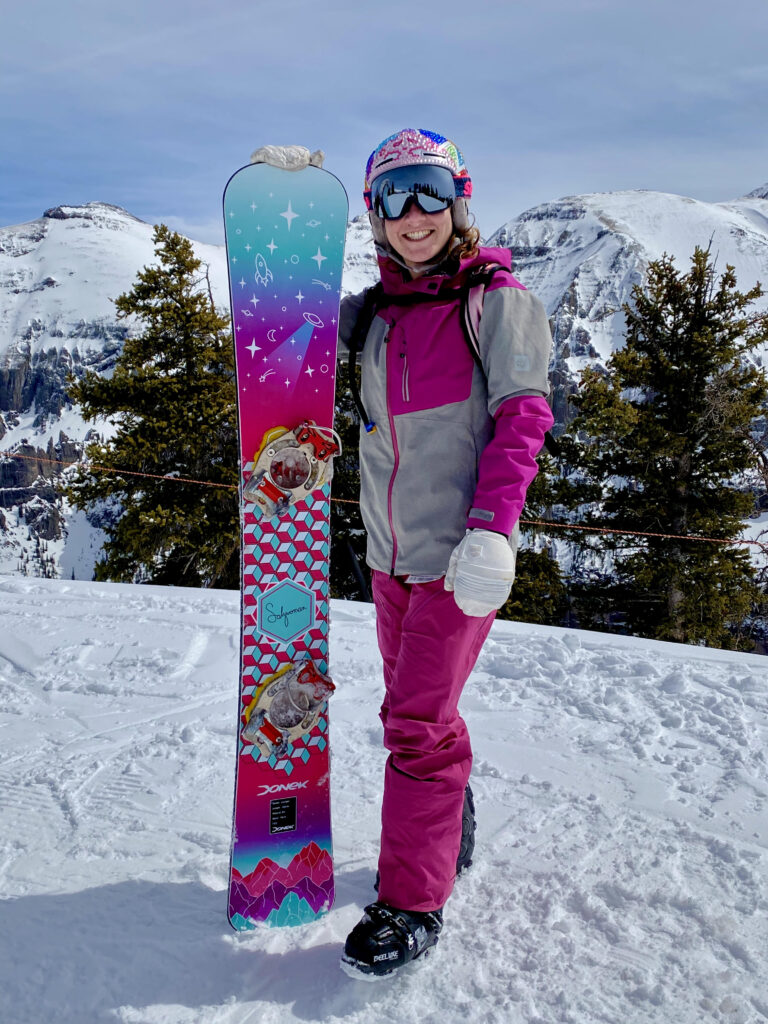 Sydney Salzman – In-House Graphic Designer
On a lifelong mission to curate her own particular hot pink and sparkly aesthetic, that celebrates femininity in the many male-dominated spaces she occupies, Sydney is often drawn to any opportunity to customize her equipment and attire. She grew up in the San Francisco Bay Area and was on the Ski and Snowboard team at Alpine Meadows, where she began alpine snowboarding at age 7 and always dreamt of having a custom Donek board – just like her dad's only pink!
Creativity and design have always been passions of hers, so she studied Architecture at the University of Arizona for several years, where she gained experience with Adobe Illustrator, Photoshop, CAD, and fabrication. After designing custom graphics for her own Donek board during college, she was offered the position at Donek helping customers do the same. Now, as head of the graphics department in the Donek factory, she collaborates with customers who need help with the computer side of the design, to combine their ideas and images with her graphic design expertise.
Below are some of her designs but you can check out more of her work on instagram @salzwoman_design
Contact her with custom graphics questions at ssalzman@donek.com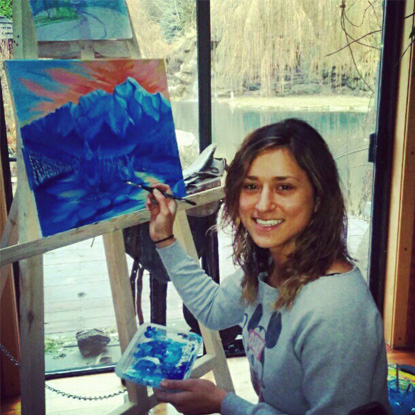 Artist Raffaella Vaz
Originally from the Dolomite Mountains of Northern Italy, Raffaella Lipscomb has snowboarded her way around the world finally arriving in the stunning BC Mountains.
Inspired by nature and formally trained in fine arts, Raffaella uses her Bachelor Degree in animation to beautifully characterize the essence of this region in her art.
Specializing in illustration, concept art and custom projects, Raffaella is an award winning ski and snowboard graphic artist and is resident custom topsheet artist here at Donek Snowboards. Raffaella has also worked on new technology video games for hospitals, mobile gaming, was lead artist for a children's book and has designed logos and apparel for various companies. Raffaella is currently working on a children's book series.
Check out her range of greeting cards, prints and paintings at https://www.instagram.com/vaz_art/
Framed in Nature, drawn from Imagination, Comprised of Love.
Vaz Art