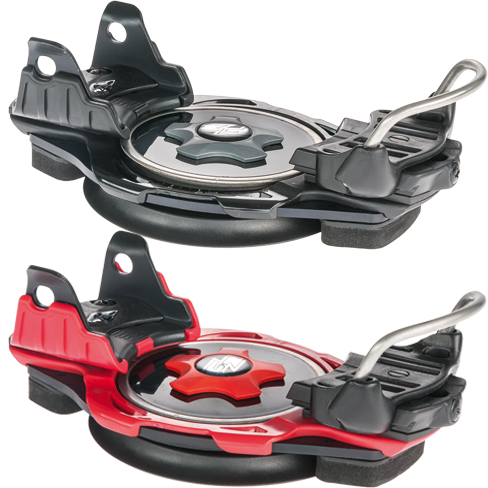 The best snowboard bindings to have, are the ones that match the right board for you. This has a huge impact on your experience and performance on the slopes. A mismatch could mean misery on the slope. The right match between snowboard and the binding and you are in for an epic day. Donek.com experts will make sure that you have the best snowboard binding on a board customized just for your specific needs.
The right boot, board, and binding combination will easily transfer energy and respond to your body's shifts for precise control. When you select your bindings, always consider your riding style, ability level, board/boots compatibility and comfort.
Your binding flex should match the flex in your boots and be appropriate to your ability and the type of terrain you ride. All working as a cohesive unit.
For example, freestylers usually want bindings with short, flexible highbacks giving them a more forgiving ride helping the rider recover when landing tricks and jumps. Conversely, advanced riders and freeriders select bindings with tall, stiff highbacks for precise control at high speeds, in deep powder or on steep terrain.
Donek.com offers many options to choose from. Our Race Titanium bindings for race and freecarvers are the most successful race bindings in the World Cup. They feature direct power transmission, an anodized titanal base and a stiff side flex. And, the EDS shock absorption system improves performance.
Always remember that bindings must accommodate your boot size. The best binding will snugly grip your boot keeping it secure and still allowing your boots to flex, without letting them wobble or shift. Also, check to make sure the binding straps do not dangle excessively. Once cinched, if strap ends are too long, look for different bindings.
Let Donek.com set you up right!
Snowboard Binding | Buy Snowboard Bindings | Best Snowboard Binding | Snowboard Binding Sale