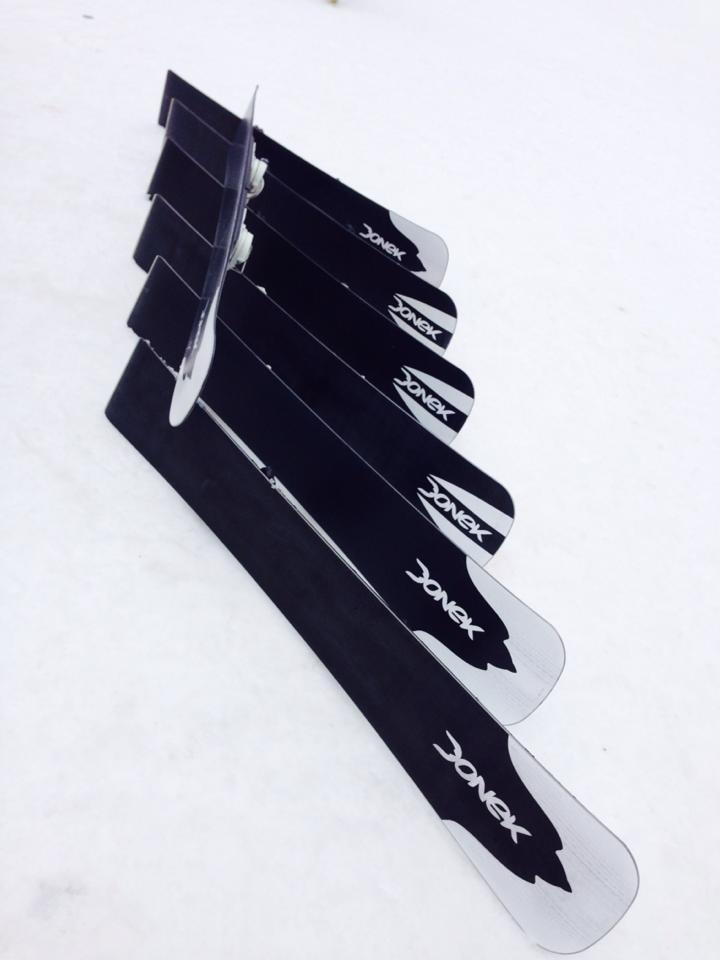 Since 1987, Donek has been handcrafting custom made snowboards and skis in Colorado. Our creative and talented craftsmen are staunch riders of the slopes themselves. We are a family-owned and operated business with a passion and appreciation for snowboarding and skiing, we take our craftsmanship seriously, and express that passion in each and every detail of our work.
When you place an order for Donek custom made snowboards or skis, we'll assist you in determining the board specs that best fit you as a rider. From there we design the precise dimensions while continuing an unparalleled level of consultation and customization.
We specialize in a large array of snowboards, skis, and accessories that are designed with innovative shapes to ensure top performance in a variety of terrains. We are green! We use an environmentally friendly process, and our boards and skis are built from the finest, most durable materials, providing maximum balance and support.
At Donek we design custom made snowboards that work with each and every client individually in order to better understand their specific wants and needs. As craftsmen and snow-lovers, we design works of art that true riders appreciate.
When our team creates your skis or board, a great deal of variables are taken into consideration. As we talk with you, we will take into account your style, strengths, personality, and specific measurements. The customized snowboards and skis that we build are always designed with our customers in mind and our goal is to bring your concepts to life with products that inspire you on the slopes.
A Donek comes with your choice of graphics on almost every model, so you are not forced to make a compromise when it comes to your riding needs and personal style. If you can't find a graphic you like on our web site, you can always design your own or request contact information for an artist we work with to help you in that endeavor. If you're looking for a graphic we use to produce, but can't find it on our site, let us know, we can probably still print it. When looking for a snowboard for sale that has graphics you like and meets your specific riding needs, you may struggle to find a match with other brands.
For the best boards and skis– from start to finish, Donek creates them masterfully, piece by piece, beginning with your vision and ending with a quality, one-of-a-kind product.