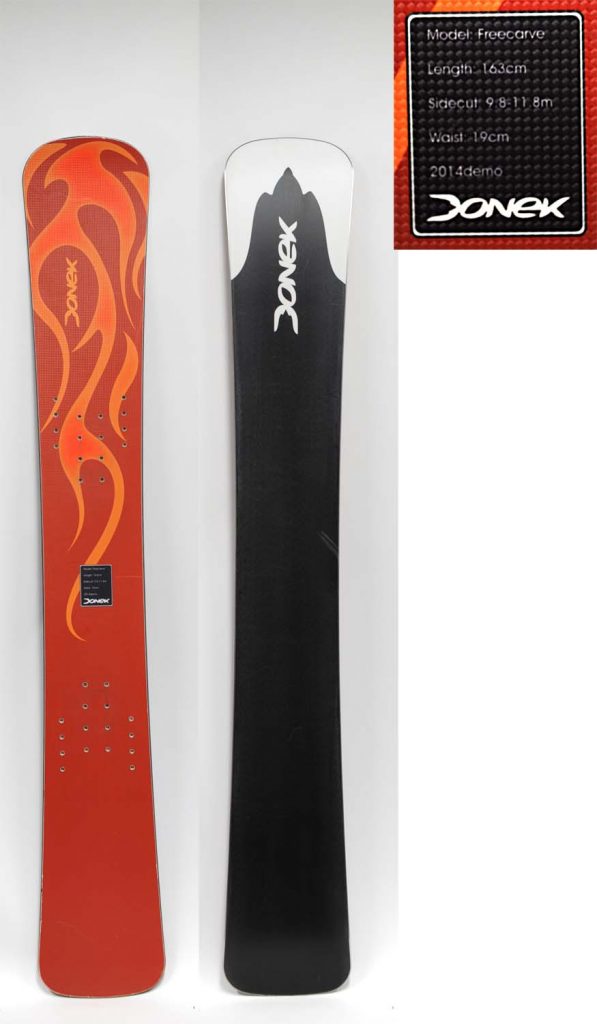 Check out our online snowboard store. At Donek.com it's easy to get the perfect board made just for you. Our online store offers custom snowboards to meet any type of boarder from beginner to professional.  We are a family-owned Colorado business who cares enough to make our manufacturing process as environmentally friendly as possible. When you ride a Donek board, you feel good knowing it fits you right and that is has been made in an eco-friendly way.
It can sometimes be a bit confusing to buy your snowboard from an online store. Not to worry. We work one-on-one to help match you with a board that works for your style and ability. Our snowboards come in a wide variety of widths, lengths, stiffness, and camber profiles.  We guide you through the decision making process and help you select the perfect one.
Case in point. Length is said to be a key factor in fitting you to a board. While that is true, Donek experts go farther and make sure the board is the right width too. Experience tells us that snowboard width has a big impact on the fun factor. Too wide or too narrow can mean misery. Our boards are adjusted to fit your foot size avoiding any drag, and making it easy to put the board on edge.
We'll even make sure your custom Donek board matches your personality.  No more having to pick from a limited inventory of prefab designs.  Most of the boards we sell can come with your choice of graphics.  You can even design your own board graphics, or you can request to work with an artist who will create your special look.
At Donek, we have a passion for the sport.  Our dedicated staff of craftsmen, who are also riders, will handcraft your custom made snowboard starting with your vision and ending with a one-of-a-kind high quality product.