B-1s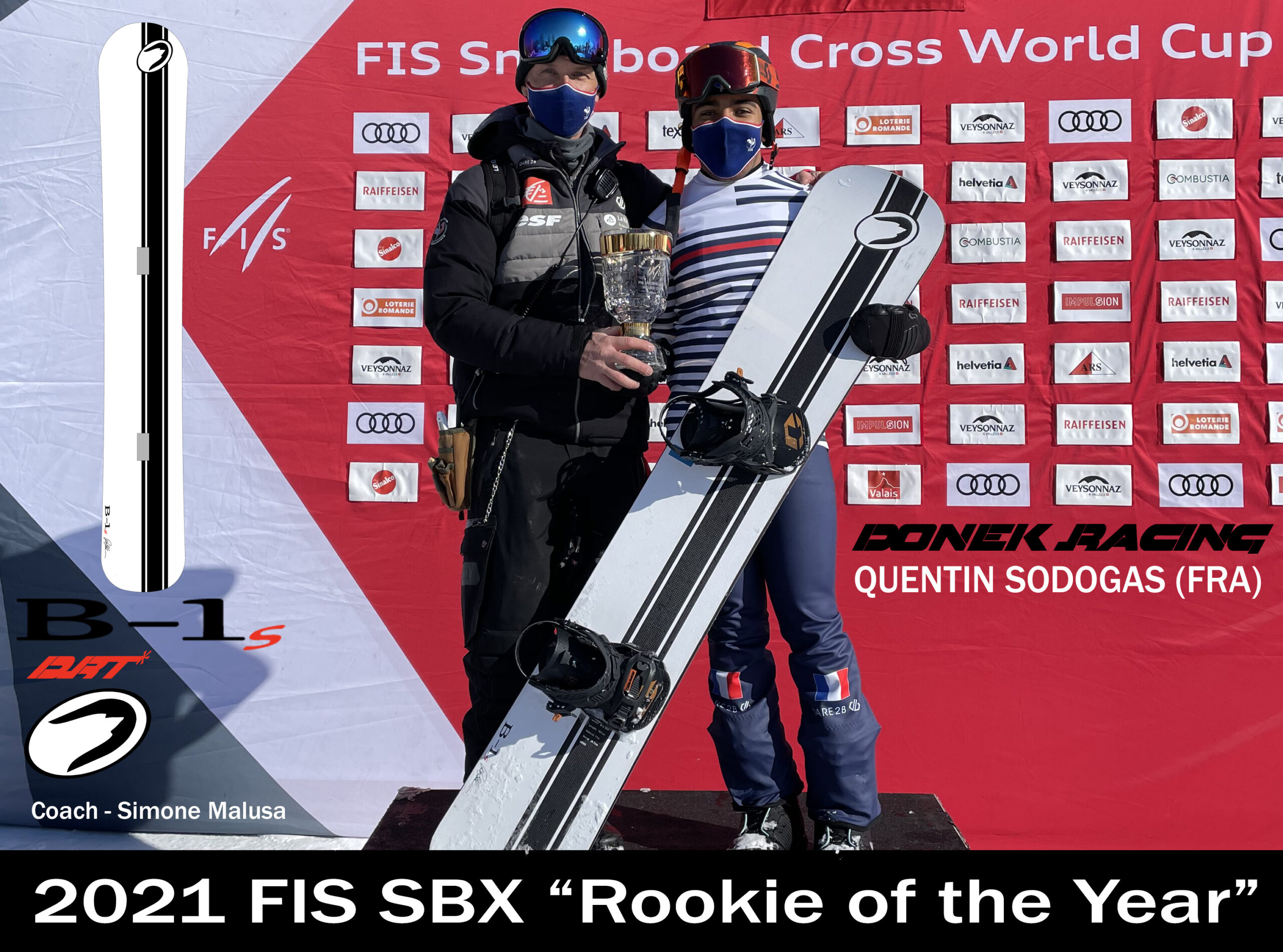 B-1s offers:
DRT* Construction
New Core and Core Profile — Stiffer and more responsive than the B-1
New Topsheet and Racing Graphics
Setback Stance (WC Proven)
Wet/ Universal/ Cold bases available (No Additional costs)
"B-1 with your Snowboard"
Available in 4 Models:
154 cm Length — 10.5m Side-cut — Effective Edge 131cm
159 cm Length — 10.5m or 13m Side-cut — Effective Edge 137cm
163 cm Length — 13 or 15m Side-cut — Effective Edge 140.5 cm
167 cm Length — 15 or 17m Side-cut — Effective Edge 144cm
Available in 3 Flex Patterns: (Stiffer than the B-1)
Soft Flex = 120-160 lbs./ 54 to 72 kgs.
Standard Flex = 130-190 lbs./ 58 to 86 kgs.
Stiff Flex = 160 lbs. and up/ 75+ kgs.
Available in 4 Waist Widths:
Narrow — Below US Men's 7.5 or Euro 40.5 / Below Ladies US 9
Standard — Up to Men's size 10 or Euro 43.5 / Up to Ladies US 11.5
Standard — 260mm (only 15m and 17m sidecuts)
for High Edge Angle Riding
Wide — US Men's 10.5+ or Euro 44+
Stance Width: (Stance Setback Closer to Tail – compared to B-1)
Center = 21.5″ or 54.5cm
(19.5″ to 23″) or (49.5cm to 58.5cm)
Available in 3 Base Materials:
(All base materials have been proven on the World Cup)
Wet Race Base:
Racing Base specifically for  Wet — Slushy conditions
Universal Race Base:
Racing Base for ALL Snow conditions and temperatures.
Cold Race Base:
Racing Base specifically for Colder more Aggressive Snow, reducing Static build-up.
NEW Donek Racing Technology (DRT*)
Construction offers a higher level of performance than previously thought possible through conventional engineering and sandwich construction. We have totally changed the wood core and the components used within the snowboard; using differ­ent wood species with specific property behaviors, laminated together to produce a core that has a faster vibration decay rate. This is related to the cellular and chemical components of the wood chosen. The density, cell length, mirofibral angles and the amount of cellulose and lignins determine whether vibrations will dissipate quickly. Wood is a viscoelastic material, meaning it can dissipate energy quickly. Each species of wood has it's own viscoelastic properties.
WHAT DOES ALL THIS MEAN?
A Racing Board that is inherently damp and substantially stable at higher speeds. Re­ducing leg fatigue, because of the quicker energy dissipation. Designed specifically for World Cup Racing, the evolution of the B-1, to take your riding to the "Next Level" when you're climbing the Ladder of Success!