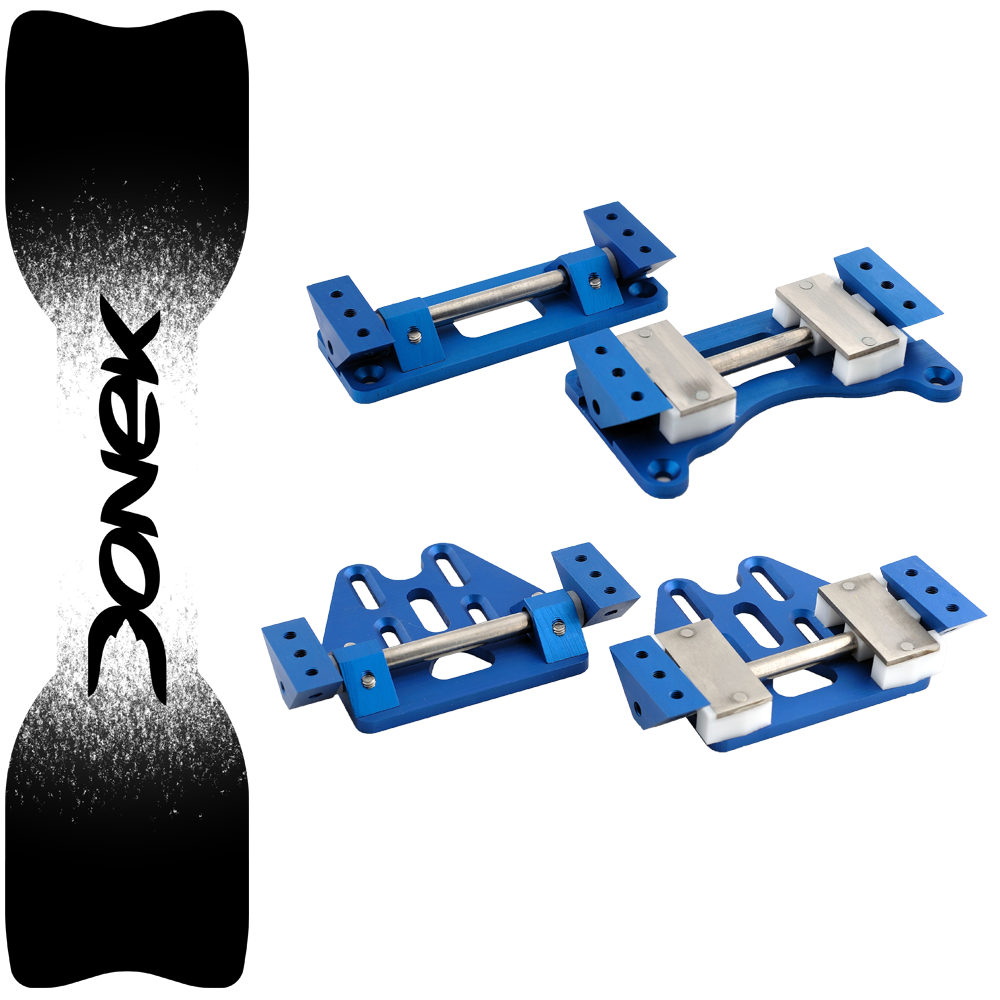 When you are looking for snowboard accessories go to the experts.  The people who make custom boards and pay attention to the details so that every part helps maximize performance and works together.  Donek.com was created by and for snowboard enthusiasts.  Our team of experts only offers top quality snowboard accessories to complement our line of custom boards.
Want to be able to reduce toe and heel drag by riding a narrower board?  Check our Donek's BX-Plate system which provides 12mm of lift and isolation from vibrations.  This lift lets a rider with bigger feet use a narrower board thereby reducing toe and heel drag.   Riders feel more sure footed on rough and icy terrain thanks to the isolation provided by the plate system.  Our design minimizes binding suck which is prevalent in many similar systems.  
Reduce rider fatigue with our A Plate system which provides complete isolation from snowboard vibrations.  The board flexes more naturally making it perform as intended.  When you fix your stance using our A Plate System you are able to remain in complete comfort while riding over the roughest of terrain.   You fatigue less and are able to ride longer and make uneven, chopped up snow a viable carving surface.  
Our binding accessories can also improve performance.  For example, you can simplify, reduce weight and increase performance of your Voile splitboard binding system with our new Voile Light Rail splitboard binding.  This binding integrates the Slider Track and Strap Binding into a lightweight, low profile and stiff binding.  This is achieved by a binding base plate cut away that eliminates ice build-up and reduces weight.  You don't give up durability because the baseplate aluminum rails are CNC machined from solid 7075-T6 bar stock aluminum for amazing strength.  
Whatever accessories you are looking for, be sure to check out Donek.com for high-performance options!