Donek offers plenty of snowboards online and each are designed for high performance all-mountain, all-terrain snowboarding.
Our snowboards, skis, and accessories are designed with innovative shapes to ensure top-terrain performance. We use an environmentally friendly process, and our boards and skis are built from the finest, most durable materials, providing maximum balance and support.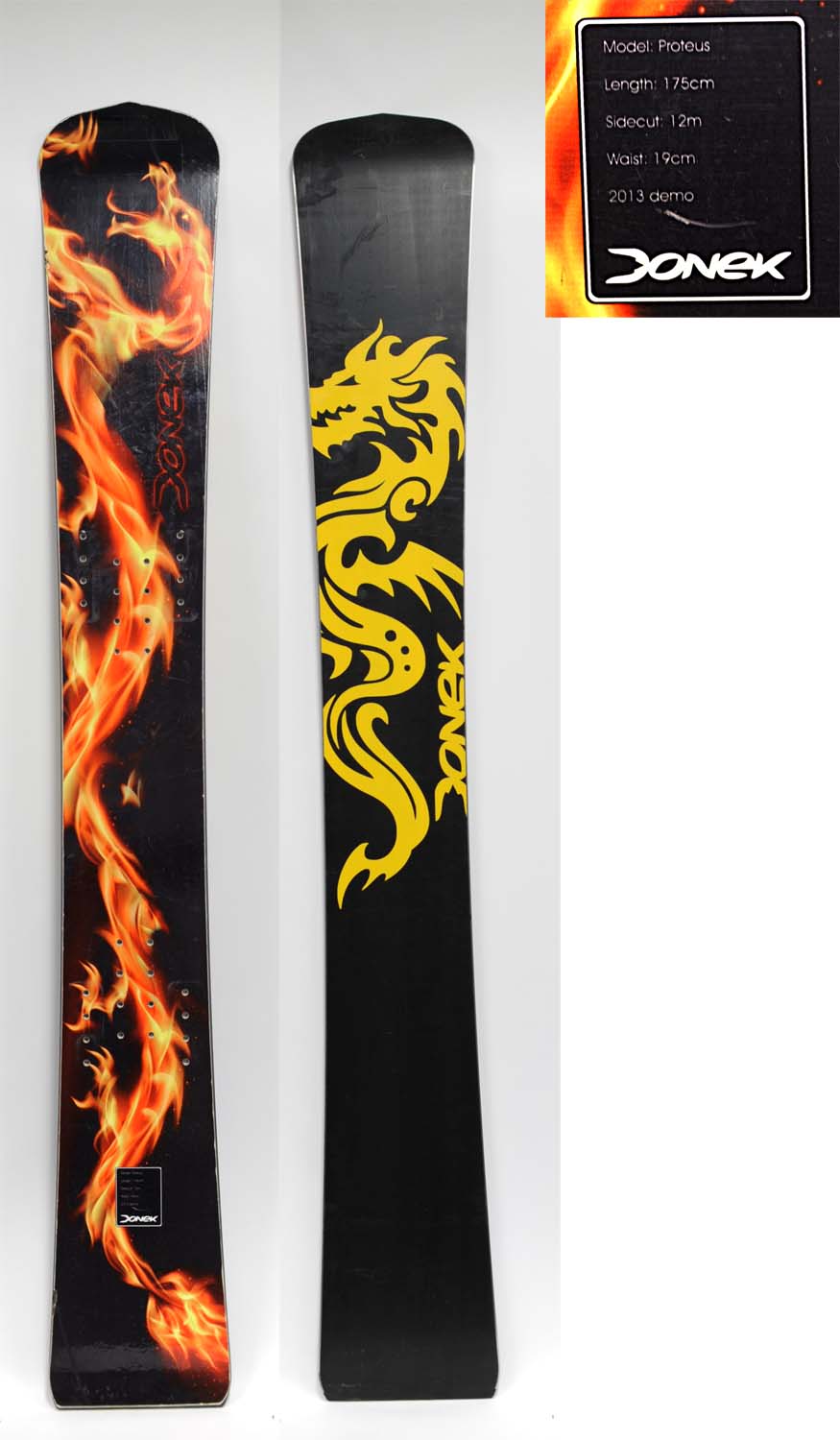 As professional artists, we design works of art that true riders appreciate. Our selection of skis and snowboards online are the best ever! Freestyle/ Freeride / BX selection includes the Twin, Phoenix and Incline boards. Our Axxess series will take you anywhere – glades, powder bowls, bumps, groomers – anywhere. Or you may prefer our Freecarve series that utilizes all the latest technology developed for racers and recreational carvers. It is likely the most modern fiberglass alpine snowboard available.
If you are just starting out, you may want to check out the Phoenix series first. This is the most versatile model we produce, allowing you to experience almost every aspect of the mountain while being easy to ride. If you're interested in learning to ride hard shell boots for carving or racing, we recommend you start by looking at the Pilot and Axxess series boards.
There are many different styles of snowboards and skis that come in different widths, lengths, stiffness and camber profiles, all built for different purposes. Whether you are a beginner or an expert rider, you don't need to know the technology inside out.
When you place an order for your custom made Donek boards or skis, we'll measure you up to ensure we get the best board specs that fits you as a rider. From there we design the precise dimensions while continuing an unparalleled level of consultation and customization.
A Donek comes with your choice of graphics on almost every model, so you are not forced to make a compromise when it comes to your riding needs and personal style. If you can't find a graphic you like on our web site, you can always design your own or request contact information for an artist we work with to help you in that endeavor. If you're looking for a graphic we use to produce, but can't find it on our site, let us know, we can probably still print it. When looking for a snowboard for sale that has graphics you like and meets your specific riding needs, you may struggle find a match with other brands.