Hands down this was the best Nationals event for Donek Snowboards. Our team did really well, the demo tent was a success and we gave away a snowboard.
We are proud of our Donek athletes and all the hardware they took home.
Cody Winters –  1stGS, 2ndSL, and 4thBX Watch OutsideTV for Cody's interview about his success and future in snowboarding
Olivia Shively 1st BX, 3rd GS and 3rd SL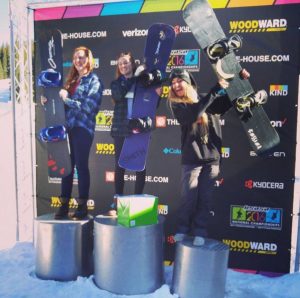 Above: Olivia Shively with her Donek Snowboard on top of the podium. This pic means a lot to us!
Drew Moryn – 2nd SL , 1st GS and 2nd Overall
Nicholas Masjuk – Overall Open Men Winner
An honorable mention goes out to Steven Hoptowit who borrowed a Saber for the day of his race never riding one before and won!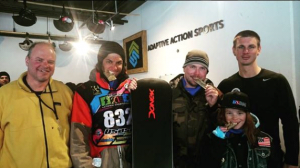 Above: Sean Martin, Steven Hoptowit, Shiloh Kestel, Evan Strong and Drew Moryn
Our demo tent was the most successful is has even been. We put over 200 people on boards over the week. We also helped many athletes for their races by lending them boards when they needed then due to broken or subpar equipment.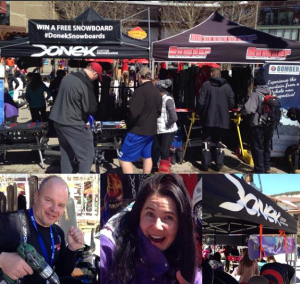 Olympians Katie Tsuyuki and Evan Strong (Your reigning Olympic Champion) were at the tent almost daily signing autographs and inspiring kids and adults alike.
Our special guests the Pandamodium duo were on site brining some extra flavor to our location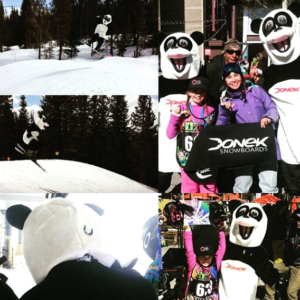 Lastly, the whole crew enjoyed seeing the #DonekSnowboard posts roll in throughout the week for our snowboard contest. Here are the top and runner up posts
1St Place from @hardlinedrives
2nd Place from @snowride0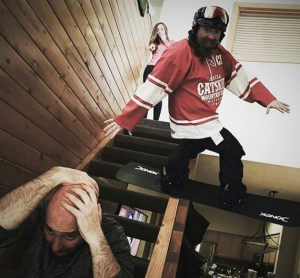 3rd Place from @Katie__Handcock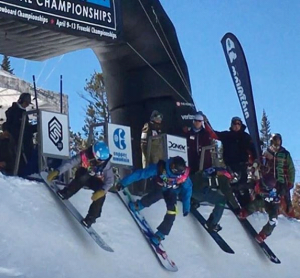 Thanks to everyone who came over to the tent to say hello, grab a board, get a poster or learn something new. We are already looking forward to next season.