Evan Strong
Evan Strong captured the gold medal and led a U.S. podium sweep in the Paralympic debut of men's snowboardcross at the 2014 Paralympic Winter Games in Sochi, Russia. Evan is the 2012 Para Snowboard Cross World Champion, and 2013 US National Champion You can find out more on his web site. We enjoy having him be apart of our team.
Mike Shea
Mike is an adaptive athlete competing in BX. With podiums at the X-games, para-snowboard world cup, and 2nd place ranking in the world, he has plans to go to Sochi for the paralympics. You can find out more on his web site.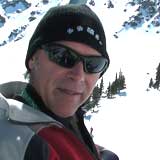 Thedo Remelink
As coach for the top race team in the US, Thedo is likely one of the most knowledgeable race coaches in the country. He competed in the 1998 Nagano Olympic games, won numerous world cup events during his racing career and has coached several national teams.
Cody Winters
Young Cody Winters has been snowboarding for over 7 years. He competes in all 5 USASA events: Slalom, Giant Slalom, Boardercross, Slopestyle and Halfpipe. Last year he had a great year at USASA Nationals, with a Gold Medal in Slalom, a Gold in Giant Slalom, Silver Medal in Boardercross, 8th place in Halfpipe and 10th place in Slopestyle. This added up to make him Overall National Champion!
Billy Winters
Billy Winters is from Steamboat Springs Colorado. He trains with the SSWSC and the Steamboat Race Team. Billy competes in Giant slalom, Slalom, Boarder Cross, and slope style. Last year he placed first in almost all of the events he participated in. A sprained ankle held him back at 2012 nationals. He made the finals In GS by finishing second in the time trials, finishing fourth in the finals. He placed eighth in boarder cross, and didn't compete in Slope due to ankle pain. This year he will compete in FIS and some Rev tours.