Evan Strong
Evan Strong captured the gold medal and led a U.S. podium sweep in the Paralympic debut of men's snowboardcross at the 2014 Paralympic Winter Games in Sochi, Russia. Evan is the 2012 Para Snowboard Cross World Champion, and 2013 US National Champion You can find out more on his web site. We enjoy having him be apart of our team.
Mike Shea
Mike captured the Silver Medal at the 2014 Paralympic Winter Games in Sochi, Russia. Mike and Evan seem pass the top paralympic BX spot in the world back and forth. Mike is responsible for the development of our Baker banked slalom model which he has taken to multiple World cup podiums. You can find out more about him on his web site.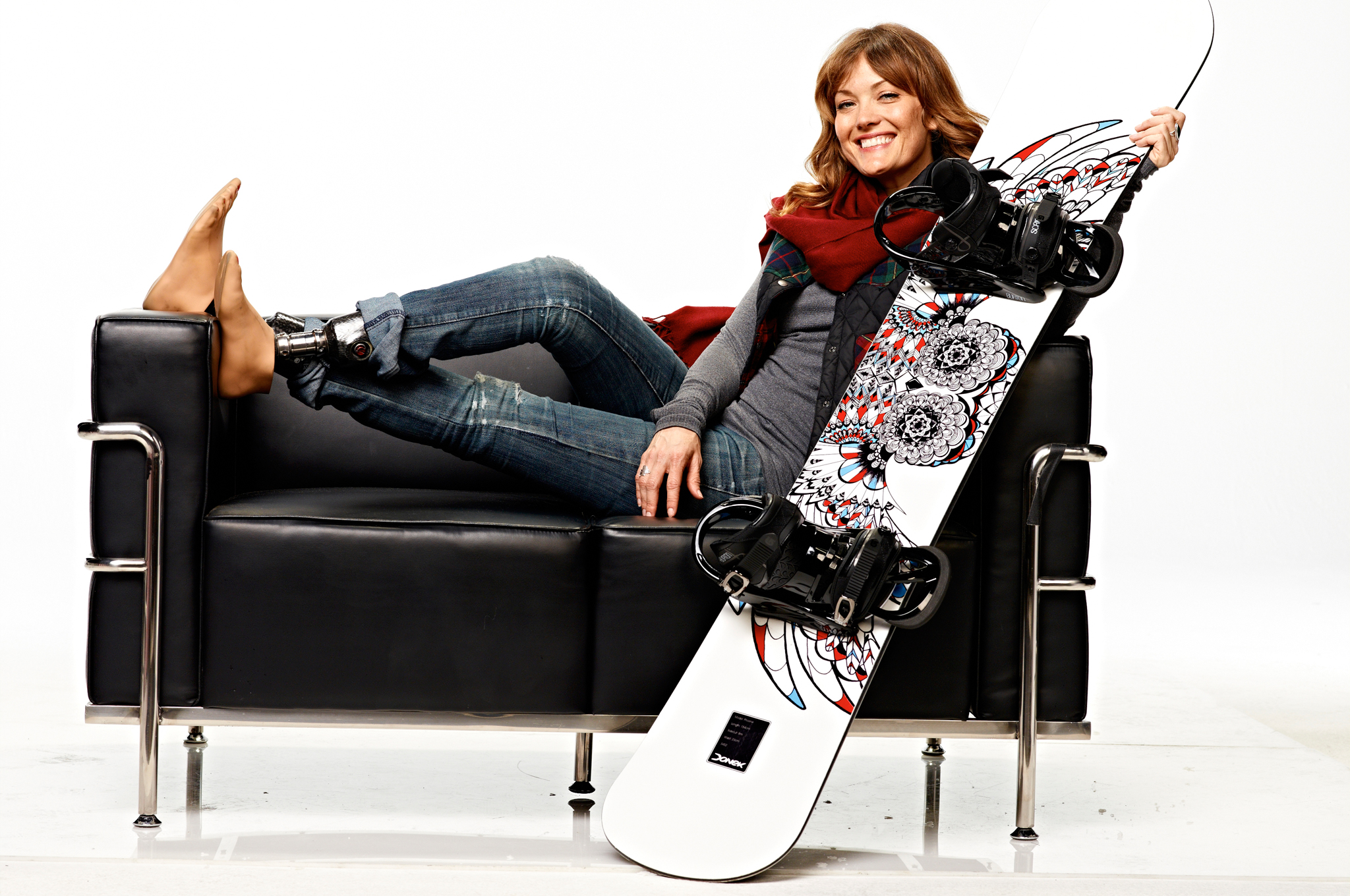 Amy Purdy
Is there anything this woman can't do? She's a Paralympic bronze medalist, multiple world cup places, runner up on Dancing with the Stars (season 18), co-founded her own non-profit organization, Adaptive Action Sports, and an amazing motivational speaker. When Amy first approached us a few years ago and said I'm a double amputee and I race boardercross, we had to wiggle our finger in our ear to confirm we heard her right. Amy has had a profound affect on the direction Donek Snowboards has taken just with that one little phone call. Because of her inspiration and impact on the sport of adaptive snowboarding, Donek builds board for a large portion of the US adaptive snowboarders and benefits from their innovative nature. We are very proud to work with her.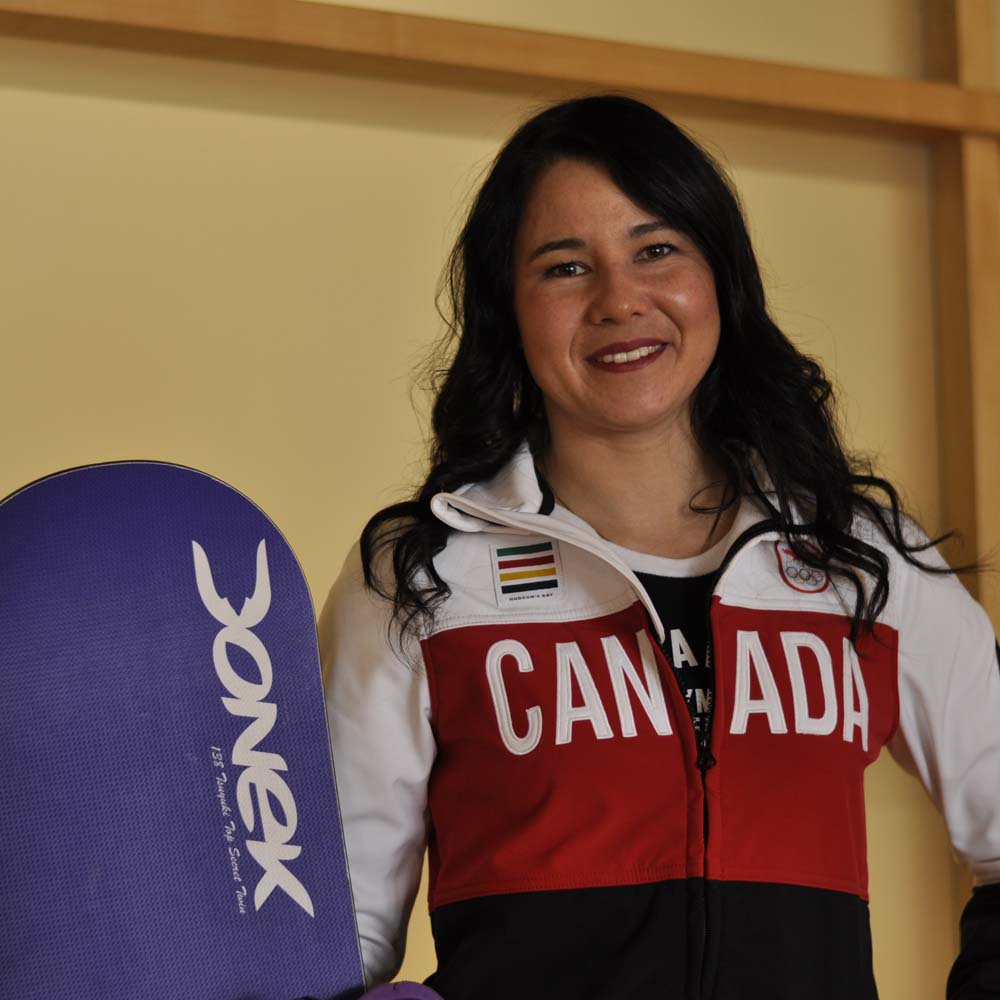 Katie Tsuyuki
Katie Tsuyuki made her Olympic debut at Sochi 2014, where she missed a spot in the final by one place, finishing as top Canadian female halfpiper in 13th place overall, best Canadian out of both sexes.
Tsuyuki had made her World Cup debut in December 2005 in Whistler. She would record her best World Cup result in January 2010, finishing ninth in Stoneham, Quebec. Just a couple of weeks later, she was at the Vancouver 2010 Olympic Winter Games, not as a competitor, but as a forerunner for the halfpipe competition.
Katie is a four-time medallist at the Canadian championships, including her gold medal run in 2006. Tsuyuki made her debut at the 2013 FIS World Championships in 2013 where she finished 15th
Currently, Katie is training for the 2015-2016 winter season and holds speaking engagements with schools and groups. Katie speaks about passion, its importance, and her experience at the 2014 Olympics.
Her 2015/16 season will include the Rev Tour in December, the Mammoth and Park City World Cups in January, the Sapporo World Cup in February and Canadian National Championships in March. To learn more about Katie visit her web site .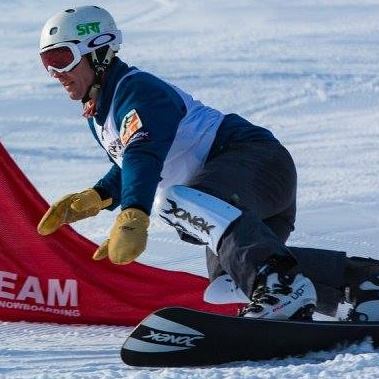 Everett McEwan
Everett has been snowboarding since the early days of the late 80s, and did his first race in 1988. Despite his early start instead of racing professionally he went off to college and had a career in TV news for 17 years. But over the years he kept at it as a part-time amateur including winning age class USASA US nationals seven times in alpine (GS and SL). Everett also was a snowboard coach in the late 90s at Stratton Mountain Vermont where he coached the famous Lindsey Jacobellis and then went onto to found the Ski Round Top snowboard race program before moving to Colorado. The same year Everett turned 40 he left his job in TV news to be a stay at home dad, and start a business in video production, he also decided to give Pro racing a chance. He jokes that it's his "midlife crisis" to race against people half his age and to beat a lot of them. He has consistently made finals at the Nor-am Race to the Cup and has gone from top 16 to top 10 and even the top five. He also has climbed the podium in smaller pro races in Canada, including winning the Ontario provincial championships in PSL. As well as providing video production and marketing work for Donek Snowboards, Everett is also test rider helping with development of Alpine/Race Snowboards and plates. He is also a member of the Steamboat Springs Winter Sports Club, the top US team and helps with promoting the sport of racing on behalf of the club through video.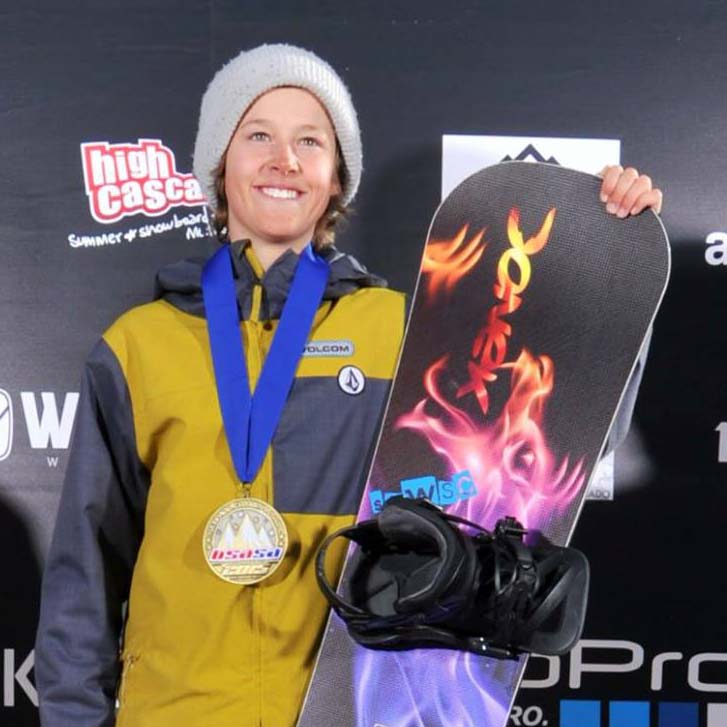 Cody Winters
Cody Winters has taken Donek to the podium as the USASA national champion more times than we can remember. At the 2015 Nationals he placed 1st in GS, 1st in BX, and 2nd in Slalom. He will make his USSA FIS Noram debut this season.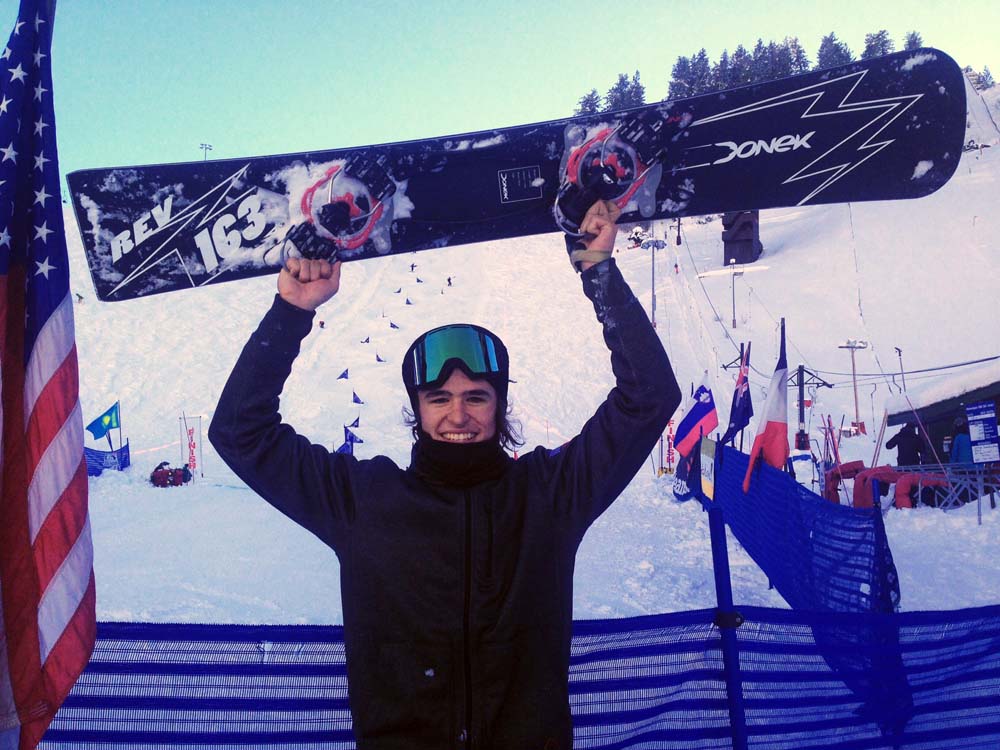 Billy Winters
Billy Winters (pictured with his dad and SRT coach Dave Winters) is from Steamboat Springs Colorado. He trains with the SSWSC and the Steamboat Race Team. Billy competes in Giant slalom, Slalom, Boarder Cross, and slope style. Last year was his first season competing in FIS and some Rev tours. Billy competed at Junior Worlds in 2015 and could go back this year.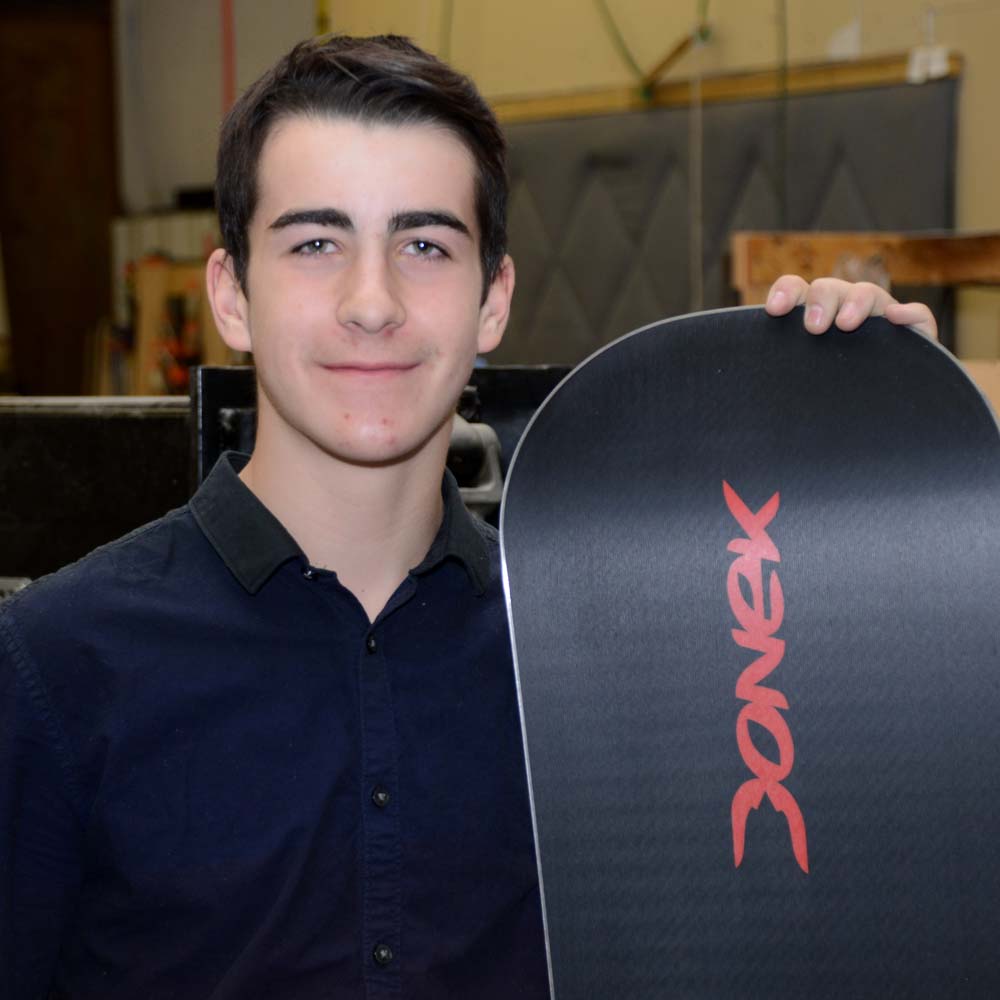 Shawn Fair
Shawn Fair is ranked 12th in Canada for Halfpipe. He is joining Donek this year as a BX rider. He is starting the the 2015/16 season ranked 3rd in Canada in BX. Shawn hopes to go to the 2022 olympics in both events.
The 2015/16 season will include all of the Western Canadian provincial contest and speed nation in Quebec. He will also attend the Snowcrown and Air Nation. Shawn is training with Evolve Snow and the Winsport Academy halfpipe A team.
Drew Moryn
At the age of 8 Drew is the youngest competitor to make the Donek team. She caught our eye at the last two USASA nationals placing 2nd overall 2 years in a row. She seems to always have a smile on her face and is one of the most professional athletes we've ever met in her age group. Drew will compete in GS, SL, BX, and Banked Slalom on her Donek junior this year.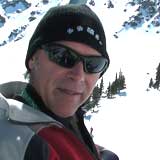 Thedo Remelink
As coach for the top race team in the US, Thedo is likely one of the most knowledgeable race coaches in the country. He competed in the 1998 Nagano Olympic games, won numerous world cup events during his racing career and has coached several national teams.