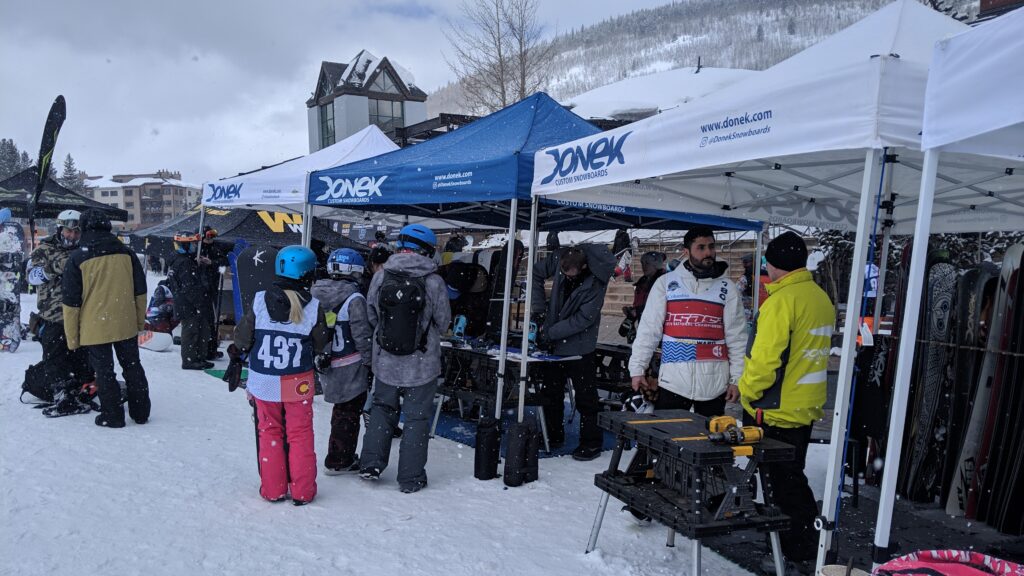 With over 1300 snowboarders, six events and over a week long USASA Nationals is the biggest snowboarding event in the world and we were stoked to be a part of it.
The event started with a team meeting featuring Senna Leith who spoke about the privileges of pressure and making it to USASA Nationals. Hats and hoodies were handed out to the Donek team and we took a great team picture. All the athletes were excited to meet their teammates and get decked out in Donek apparel.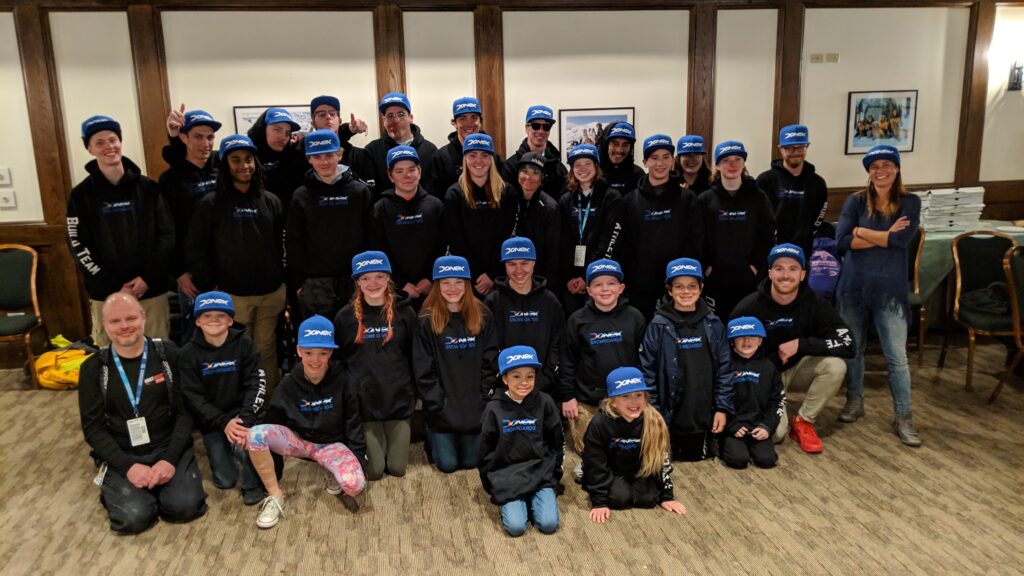 Again, Donek sponsored the boardercross course and the USASA did a great job decking out the top of the course, it looked really good. We had three tents in the vendor's village including an alpine or hardboots demo. The alpine demo was a huge success. Many riders were able to snowboard in hardboots for the first time, challenging themselves and friends in trying a new activity.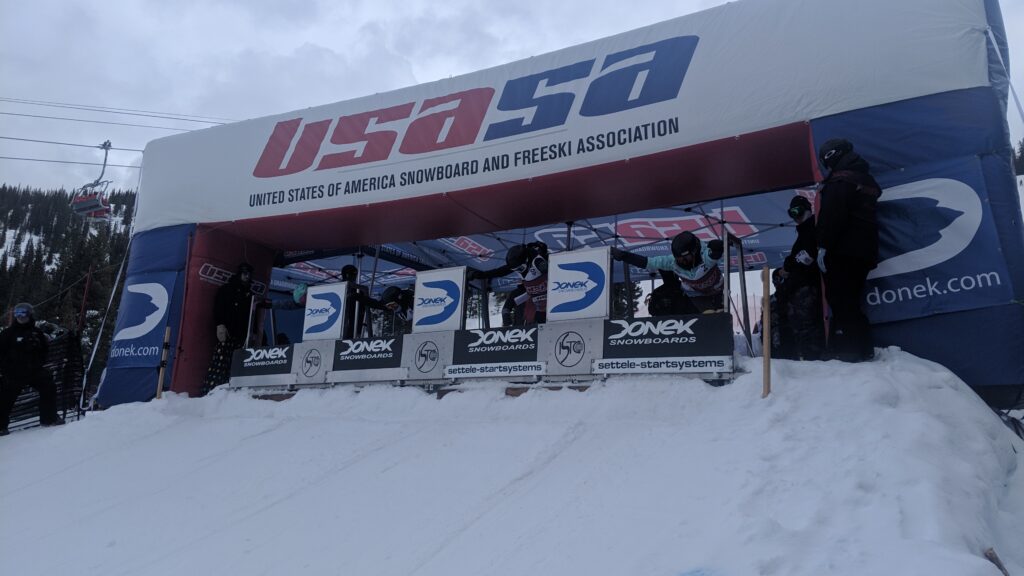 Our Donek athletes made us all proud whether it be standing on the podium or expressing their amazing sportsmanship their love of snowboarding showed. Please see the list of podium winners below.
There were even a few visits by the Donekasaurus who came onto the awards scene throwing out candy to the crowd. Thanks to all the volunteers who wore the Dino suit and to Bryan who donated its use.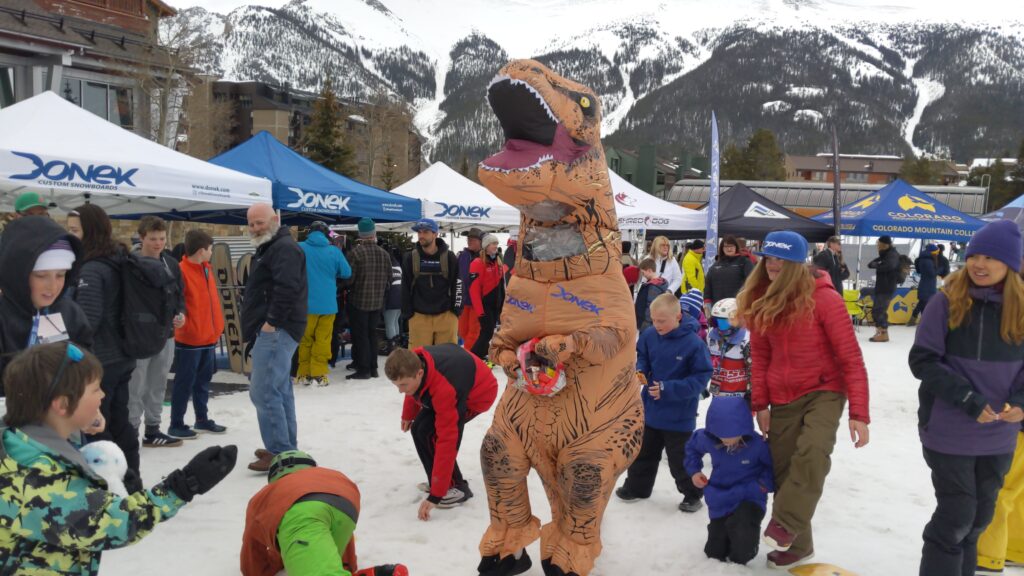 The build team did an impressive job handling the tent and keeping it organized. A huge thanks to Celia, Tru, Grant, and Daniel for keeping things well oiled and running. A very special mention to Aries, Ashton and all of Donek's alpine riders who were the main force behind the alpine tent. Setting up those boards scared everyone else and these guys killed it. Also, special mention to Justin Varner and Scott Knight who were called in as back up for the last couple of demo days so the build team could have a break.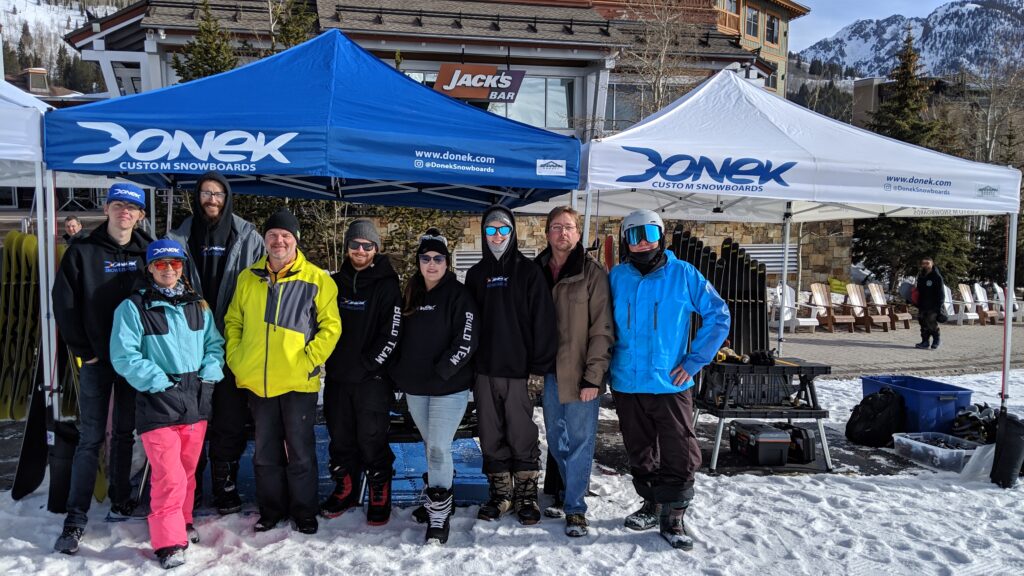 We were grateful for Ryan Knapton to come every day to the mountain to ride with fans and other Donek riders. Ryan, we love having to as a part of the team and you're such a talented and dedicated rider. Speaking of talent, Giri Watts was also around to go out with groups. He even brought out his little shredders Browder and Senica, who both fell in love with the Junior model. Thanks, guys, for helping out!
Senna Leith also needs a huge shoutout for coming to ride with aspiring boardercross riders and for giving an inspiring start of the week speech to the team members preparing to compete. Your energy was greatly appreciated.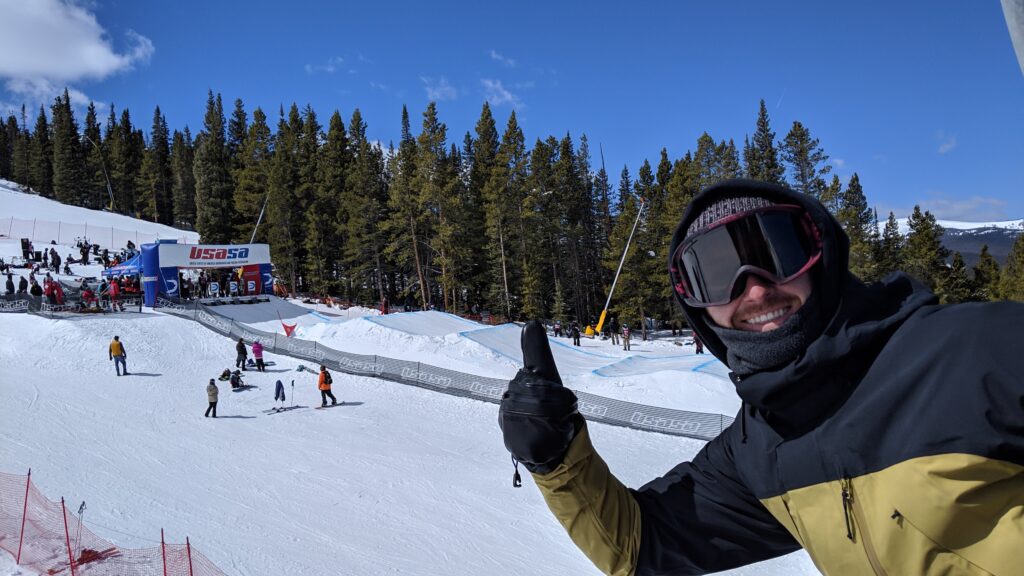 This Nationals was especially a hit as we got record amount of people out on Doneks and we fulfilled another goal of having the alpine demo expose many riders to the discipline by getting lots of first-time riders out on set ups.
Thank you USASA for having us at your event. Thank you, parents and riders, for your dedication to Donek and to snowboarding so we can see you at Nationals. Thank you Donek staff for loving what you do and being top of the game at it. Thank you to all the snowboarders who came to ride a Donek.
We are already looking forward to next year!
Congrats to the 2018/19 Donek Snowboard Team*
Carlie Capela 3rd for Slalom and Giant Slalom for Woman 18-22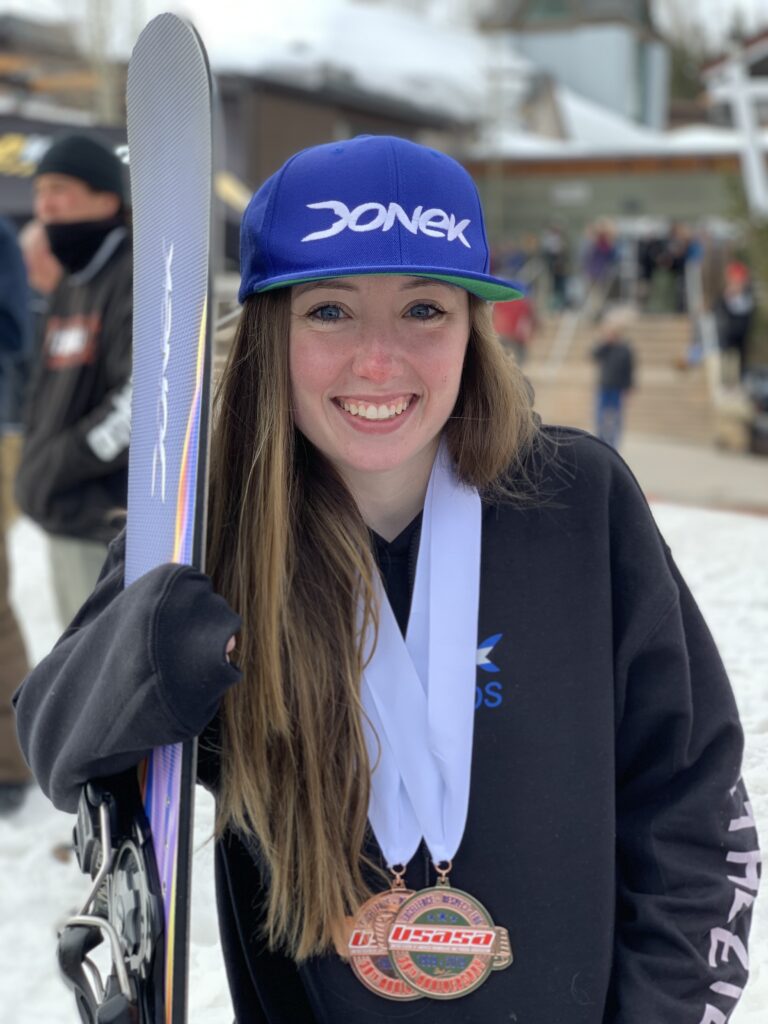 Everett McEwan 3rd Slalom, 4th Giant Slalom Open Men
Levi Decareau 1st for Slalom, Giant Slalom and Boardercross, 4th Slopestyle 8-9 Boys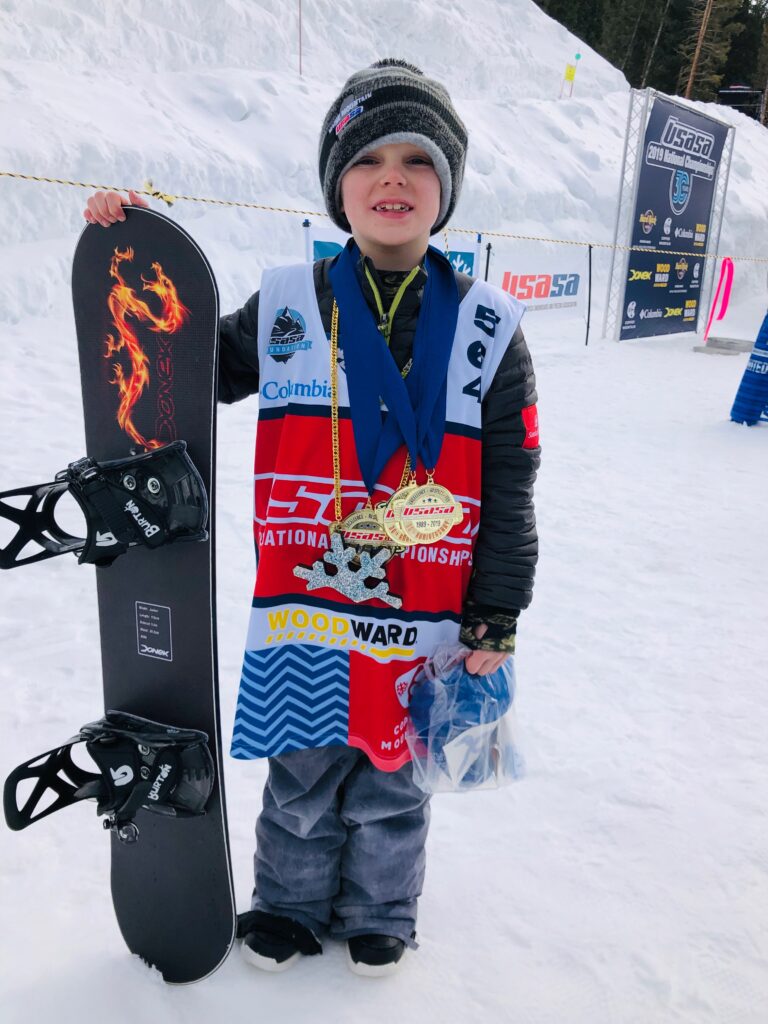 Lexi Bullis 2nd in Slalom 5th in Giant Slalom for Open Women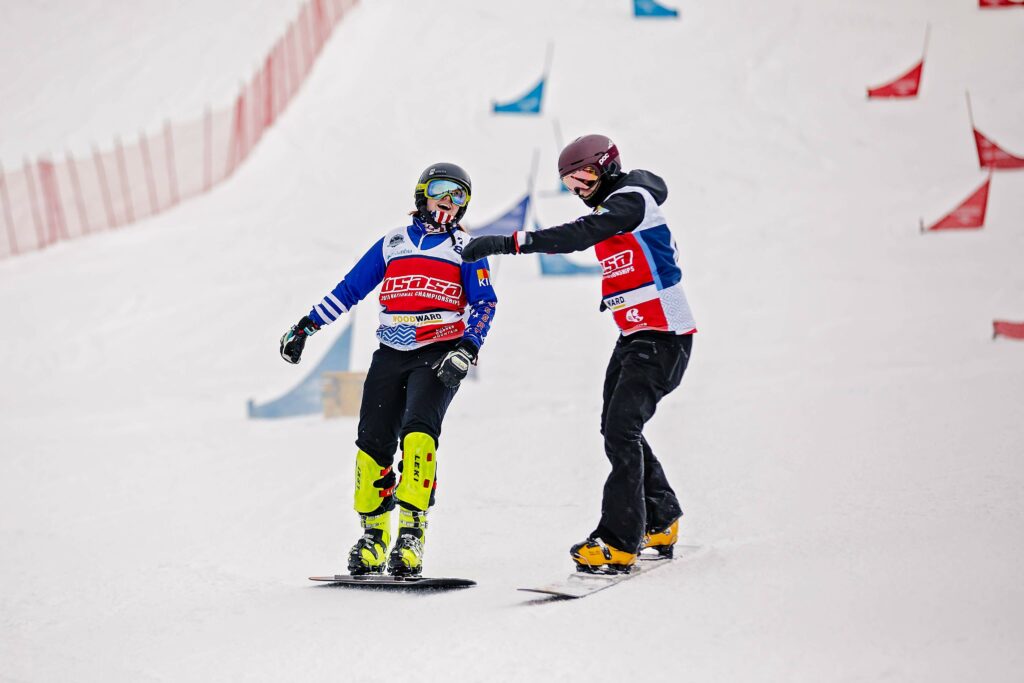 Nick Trouskie 2nd Overall, 6th Boardercross, 3rd Giant Slalom, 7th Halfpipe, 3rd Slalom, 12th Slopestyle (8-9 Boys)
Hunter Bernard 1st Giant Slalom, 1st Boardercross, 2nd Slalom, Snowboard Men's 18-22
Sumner Orr 2nd Boardercross Boys 12-13
Macauley Kilmer 9th Giant Slalom, 12th Slalom, 34th Boardercross Snowboard Jams Men
Drew Ellison 12th Slalom and 9th in Giant Slalom in Open Men's
Abby Benser 6th Giant Slalom and 10th the Boardercross for Open Woman
Bennett Schnider 6thSlalom, 15th Giant Slalom in Menehune Boys
AJ Juneau 1st Slalom, 1st Boardercross, 36th Giant Slalom Breaker Girls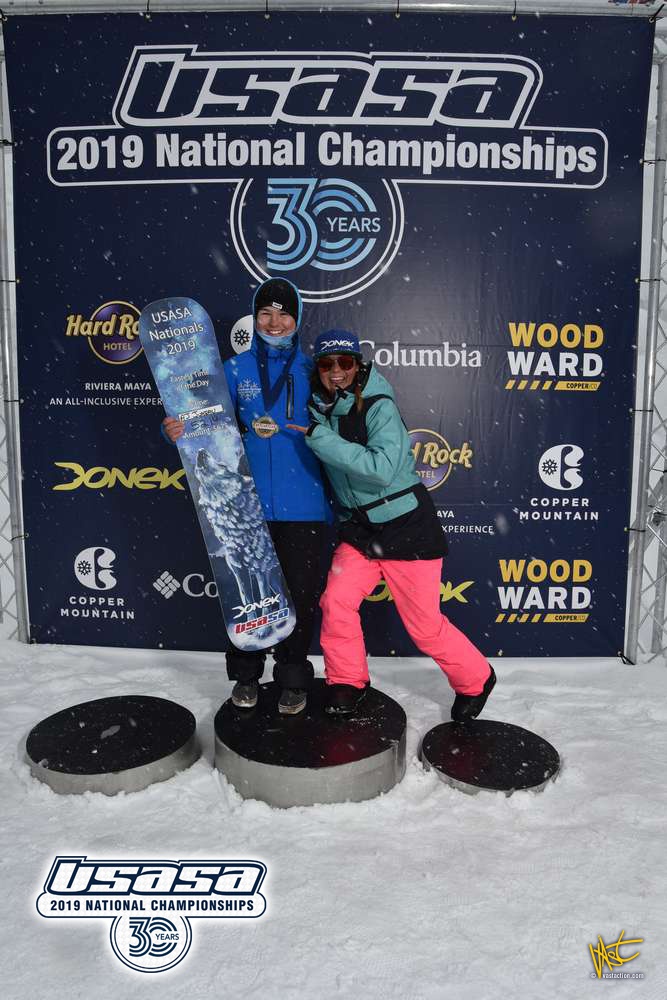 Riley Wolkowinsky 1st Slalom, 3rd Giant Slalom, 19th Boardercross Menehune Girls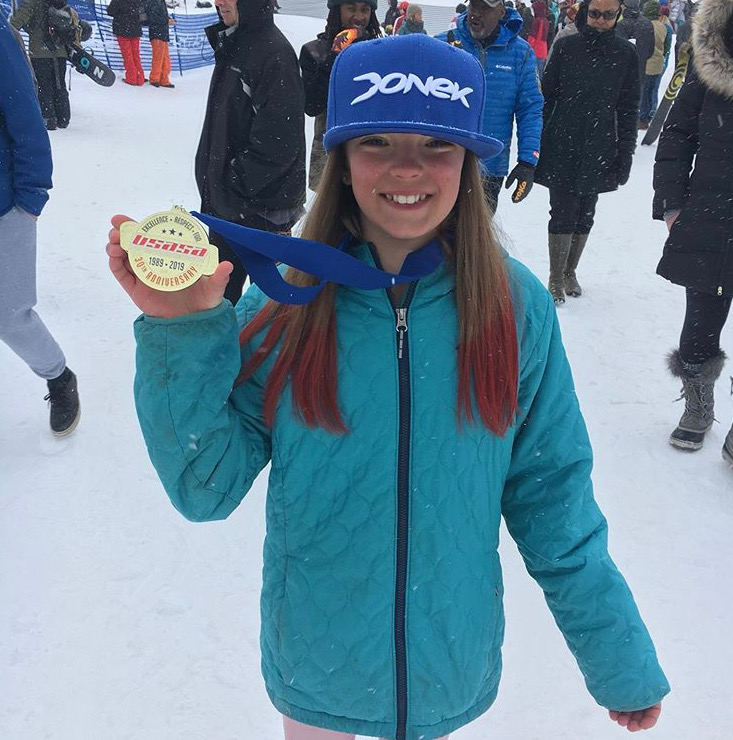 Wesley Wolkowinsky 2nd Giant Slalom, 16th Boardercross, 25th in Slalom Breaker Girls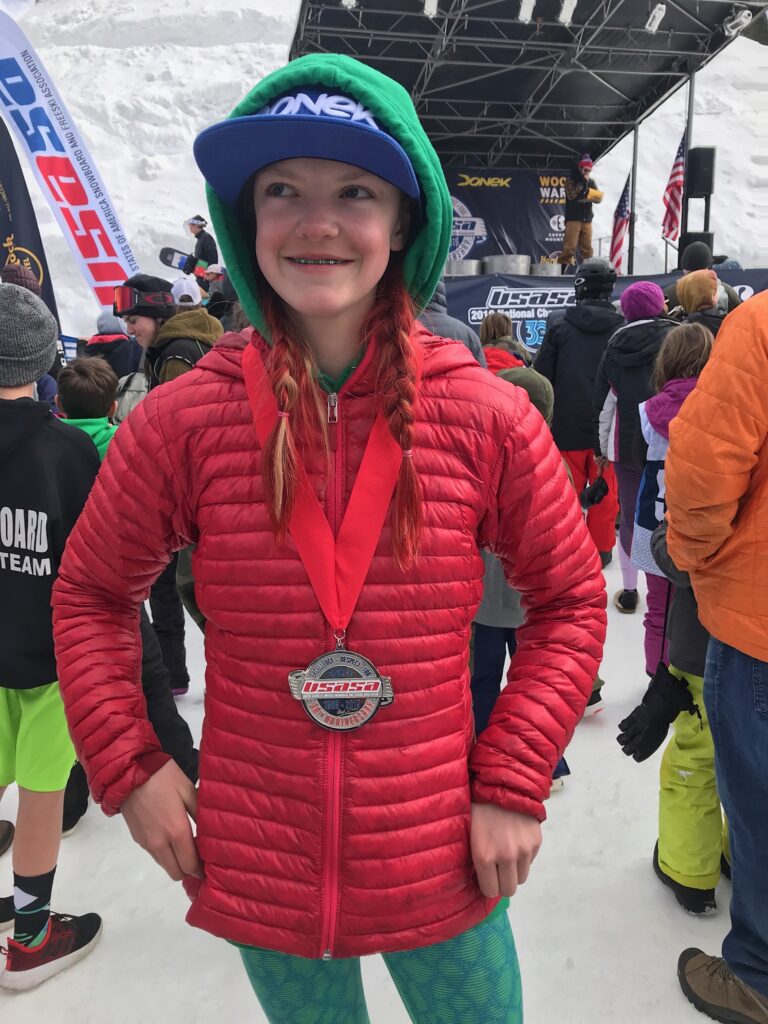 Ashton Grogg 6th Slalom and 10th Giant Slalom Junior Men's
Nathan Bautista 52nd Slalom, 54 Giant Slalom (12-13 Boys)
David White GOLD in Boardercross, Slalom, Giant Slalom, Halfpipe and Slopestyle Adaptive Class and Best Overall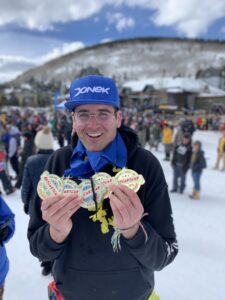 Lily Aoki 3rd Overall, 3rd Boardercross, 6th Giant Slalom, 5th Halfpipe, 9th Slalom, 4th Slopestyle 7& under
*Some results are missing due to lack of response from rider