One of the special features of getting a Donek Snowboard is the choice of your graphic. We have many to select from but nothing makes your snowboard one-of-a-kind like getting a custom graphic.
There are a few choices when it comes to getting a custom graphic made for you.
DIY – This is the cheapest option, at $65, and is for the more computer or illustrator savvy person or artist. Ideally, you follow our graphic guidance to a tee and we can just attach the file to your build number. But, you need to get it right so our engineer does not need to touch it up at all. Should we need to make adjustments then the $125 fee will apply.
Have our designer help you – This is for simple concepts such as a photo, logo, or drawing where our engineer can tweak the image to print for your board. This option is perfect for if you have something in mind but don't have any experience in templating or using illustrator, starting at $125 with additional costs depending on the number of changes requested.
Talk to our artist Vaz Art – If you have a more complex concept and don't know where to start we will connect you with Vaz Art, the talented Raffaella Lipscomb. She is very capable of creating something that you will love and how you want it. We prefer working with Raff as she knows exactly how to fit a graphic for boards so nothing is lost in the transfer. Design cost starts at $65 for Donek to have it laid out for production and the remainder is worked out directly with Raff and she will submit the artwork herself. Some examples of her work is here.
Commission your own artist – Have a favorite artist? Commission them your self or attain their permission to use their art. Again, this starts at $65 should the artist be able to accommodate the steps in the graphic guidance and if they cannot then we will charge $125 for any fiddling with the graphic to properly fit the template for printing.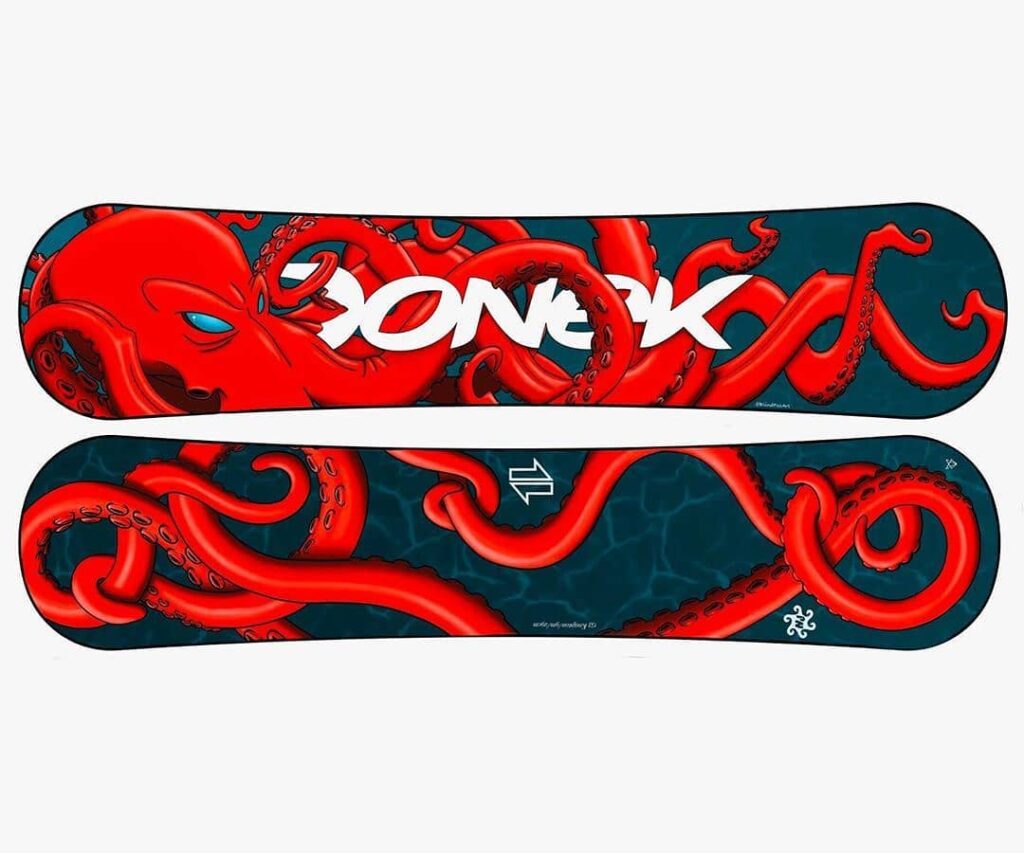 WHAT ABOUT THE BASE? – Of course, you can customize the base too, pricing also starts at $65. Since the base is made of different materials there are a couple of options. The first is printed, then is dye-cut. The printed base material is clear sintered material that is one sheet with a dye sublimation process for the graphics. A dye-cut base is more like a jigsaw puzzle that is fitted together with the pieces of the graphics. For complicated graphics the printed base is a suggestion, however, some detail is lost in the printing process. The dye-cut base is perfect for simple logos and designs. Have a look below.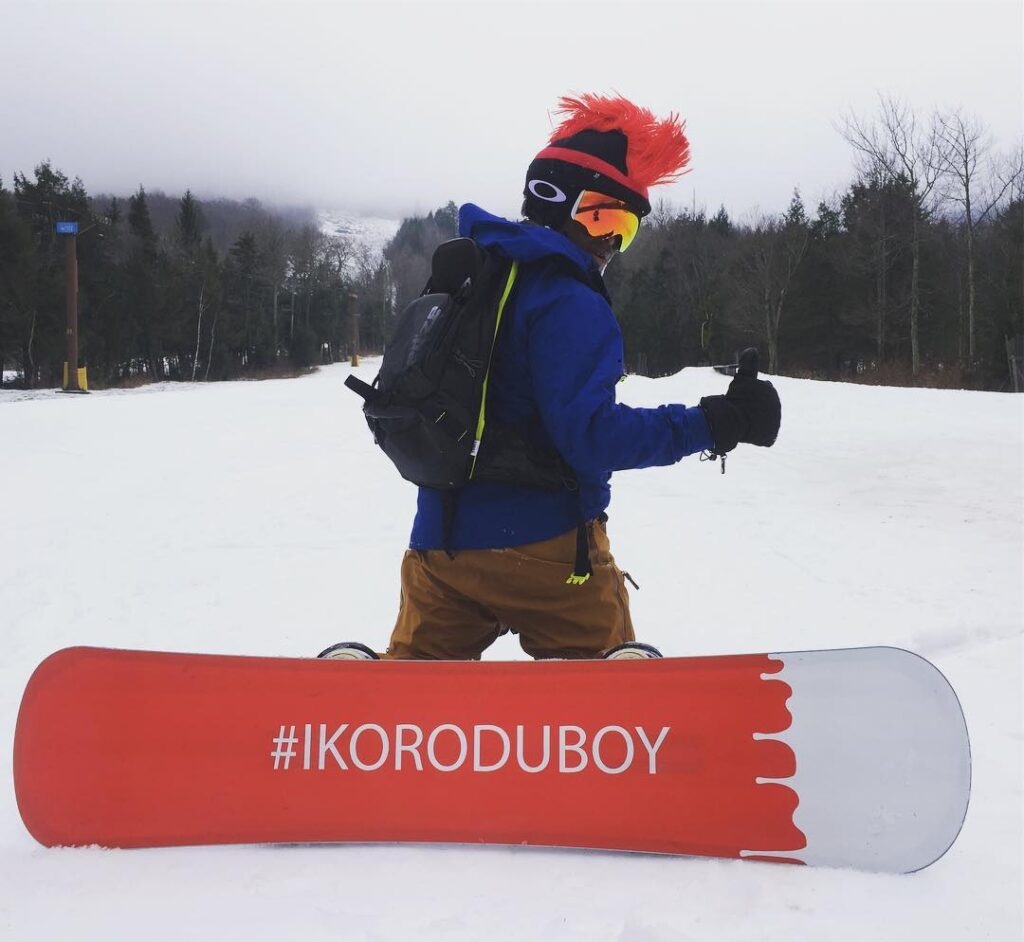 However, you do it having something made just for you is a special experience that will get noticed when you are snowboarding and doing what you love on the mountain. You don't have to lose on quality either as all our snowboards are made by craftsmen with years of experience. Donek combines high performance with your flavor.
For more information on custom graphics have a look at these pages. Custom Graphics & Custom Graphics Guidance.
If you know what you want then Get Started Here.